A homing pigeon in Kuwait is no longer flying high after it was caught carrying a tiny backpack filled with drugs, according to reports.
Kuwaiti customs nabbed the feathered drug mule while it was flying near Iraq's border, Al Arabiya English reported.
Photos from news site show the bird wearing a light blue pouch cut open to expose a number of white pills.
Reporter Abdullah Fahmi, with the Kuwaiti paper al-Rai, told the BBC that the drugs were identified as a type of ketamine, which is an anesthetic that can be abused as a "club drug," according to the U.S. Drug Enforcement Administration. Some of its effects include hallucinations and amnesia.
Fahmi said this was the first time law enforcement officials there had caught a bird carrying such contraband, though they said they knew drug smugglers were using the bird-brained scheme.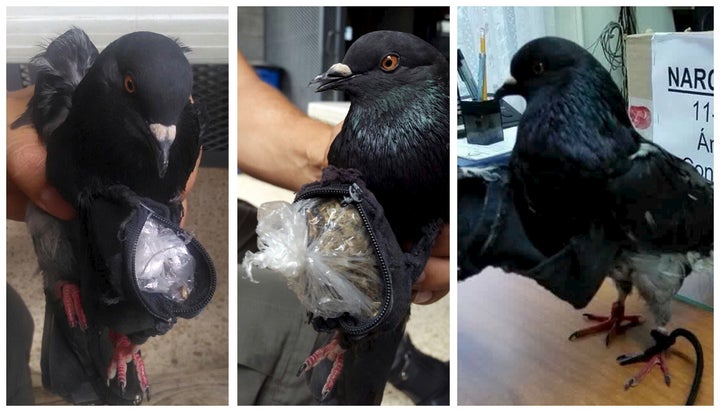 Unsurprisingly, social media users had a field day over the Kuwaiti pigeon.
Popular in the Community