A photo that police say shows a pigeon's nest made out of hypodermic needles is going viral, but bird experts are divided on whether it's plausible that the photo is real.
Canada's Vancouver Police Superintendent Michelle Davey tweeted a picture on Wednesday showing a pile of needles in a dirty sink with three eggs on top of them. Her caption suggests the depressing-looking scene was a product of the opioid crisis.
"Pigeons spotted making a nest out of #needles in a #DTES SRO room," Davey wrote. "Sad reality of the #opioidcrisis #fentanyl #frontline #notstaged."
Police Sgt. Randy Fincham told multiple media outlets that the the photo was snapped by the department's former homeless outreach coordinator while inspecting empty single-room occupancy housing. He told radio station CKNW that Davey shared the photo to raise awareness about drug use in the city.
"The image was also shared to start a conversation — a conversation about the harm-reduction efforts of first responders, and the need for treatment options for substance users," Fincham said.
The image has been widely shared and has been the subject of numerous news stories.
Though Davey hashtagged the photo, "notstaged," some bird experts believe it probably was.
"Well, it could be [real], but I don't think it is," Rita McMahon, director of the Wild Bird Fund wildlife rehabilitation center in New York City, told HuffPost.
McMahon pointed to several factors she found suspicious. For one thing, she said, pigeons almost always lay only two eggs, and this photo shows three. While it wouldn't be totally implausible for a pigeon to use syringes in a nest, she added, it's odd that the nest includes only syringes.
"Pigeons can gather unusual objects for nests, but I would expect other items to be there as well," McMahon said.
She also noted that there would typically be pigeon droppings nearby, but none can be seen in the picture.
But not all bird experts dismiss the image as a hoax.
"I can't say for sure, but it could be real," a National Audubon Society spokesman told HuffPost in a statement. "They do look like pigeon eggs, and rock pigeons will nest just about anywhere they can find a flat-ish surface. While they will build a flimsy stick nest sometimes, if there's a pile of sticks or hay or something they'll just lay on top of it, and it's possible that one just laid her eggs in this pile of 'sticks' that happens to be syringes in the nicely cupped and protected old (if pretty grubby) sink."
The Audubon Society is still investigating whether the photo is genuine, the spokesman said.
The Vancouver Police Department stands by the image.
"The photo is authentic, as it was taken by a VPD officer," Fincham told HuffPost in an email. "There are lots of possibilities leading to the creation of the nest, before the police arrived, but I'm not an ornithologist. The pigeons were in the room when the police arrived, and flew out the window when officers entered the vacant room."
This story has been updated to include a comment from Fincham.
Related
Before You Go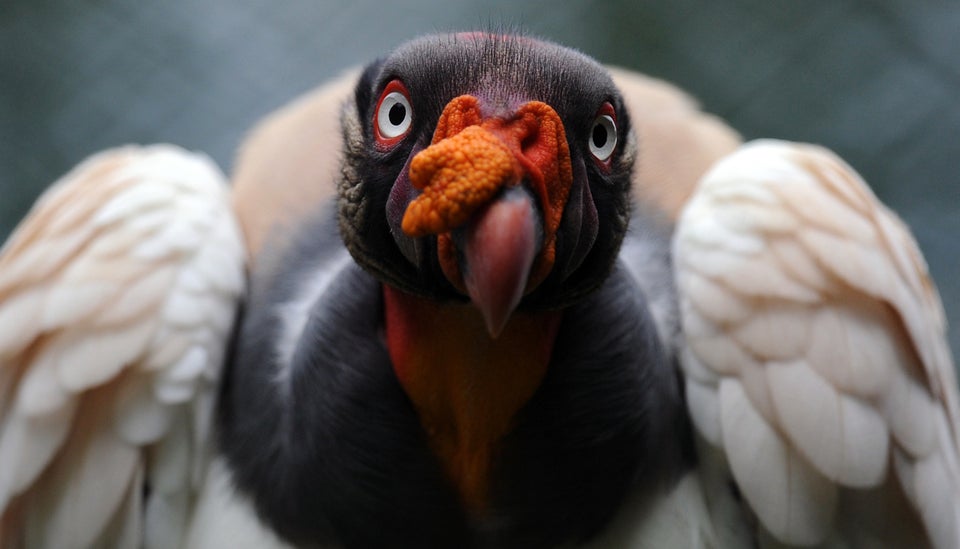 Beautiful Birds
Popular in the Community