CHICAGO -- Bloody cocktails are wildly popular when they end with "Mary," but a new concoction from one Chicago-based bartender is taking sanguine drinks to new extremes.
Nandini Khaund, the bartender behind the Craft Cocktail appand craftcocktailrules.com blog, recently mixed up what she's dubbed a "Reign in Blood" cocktail that features pig's blood as the key ingredient as part of the the Chicago Reader's Cocktail Challenge series.
"At first it just tasted like blood," Khaund said in a video for the Reader series (embedded above). "Then the finish started kicking in, which was kind of like smoked pork and got richer and richer Then it got game-y, by the end it just tasted like this iron death. It was really intense, and it went for like a half hour."
The seasonal competition was inspired by the Reader's biweekly series in which fellow bartenders challenge one another Iron Chef-style to make a cocktail using a secret ingredient of their choosing.
Khaund, who said she had never drank blood before, says in the video drinking some physically affected her: "My heart was racing."
"I like to drink blood when I'm reading, when I'm relaxing, when I'm watching TV, when I'm painting," the 29-year-old woman told the Today show. "There's never a bad time for me to drink blood."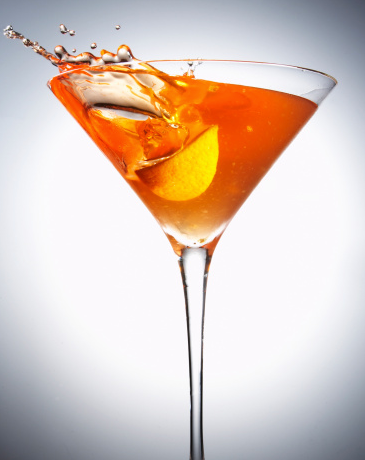 Classy 3-ingredient Student Cocktails for Two
Popular in the Community