But millions of animals would not be so lucky.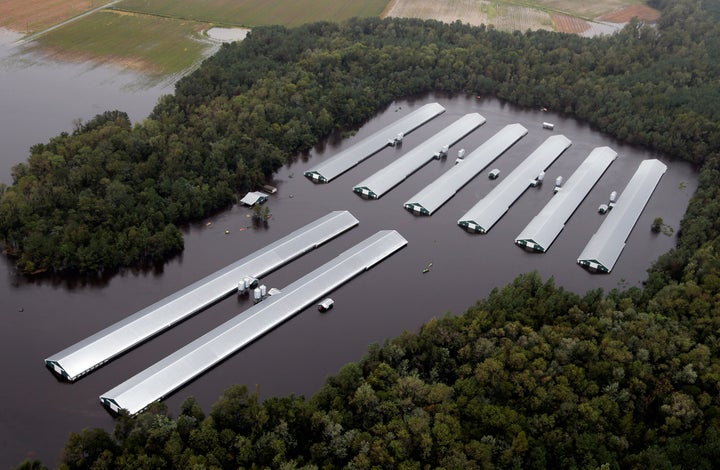 Estimates on how many farm animals have died were based on field assessments by emergency workers and veterinarians directly after the storm, Reuters reports.
Those numbers are "preliminary" and "likely to change," NCDACS spokeswoman Heather Overton told HuffPost.
She said the estimates include animal deaths from direct storm damage, like wind or collapsing buildings, or from drowning.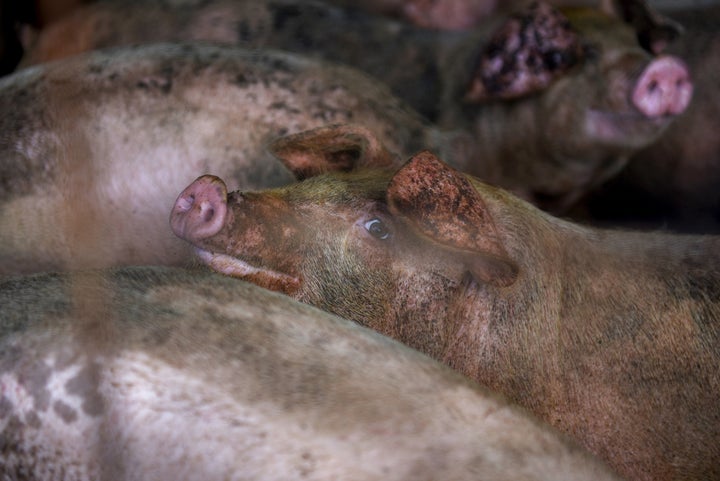 The estimated 5,000 pigs and 3.4 million birds believed dead are out of a total of about 9 million pigs and 819 million chickens and turkeys across the state, Overton said.
Most of those animals were, of course, ultimately bound to be slaughtered. But some animal advocates saw the livestock death toll as reflective of an industrial farming system largely unconcerned with the welfare of individual animals.
"Animals exploited for food are treated like unfeeling commodities rather than individuals with a will to live, and they are commonly caged and confined in warehouses, making it impossible for them to escape when disasters strike," Susie Coston, national shelter director for farm animal protection group Farm Sanctuary, told HuffPost in a statement.
And the Humane Society of the United States said in a statement that while emergency preparations for farms has improved over the years, "it is clear that disaster planning for animals held in large numbers is far from where it needs to be for the lives affected, both human and animal."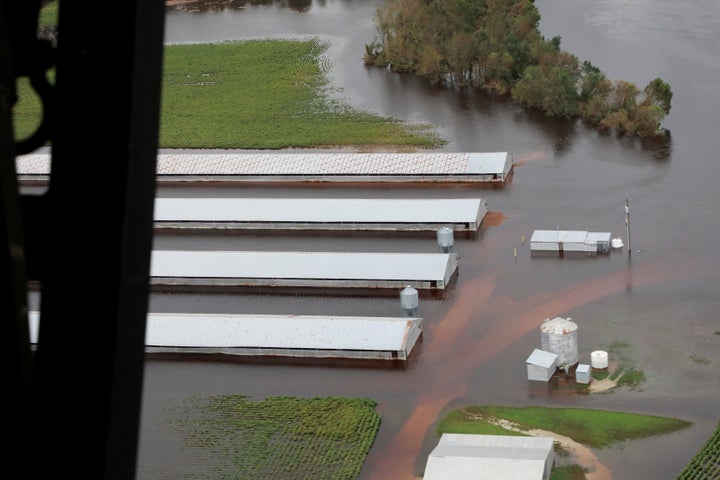 Florence's impact on North Carolina's numerous hog farms poses risks to human health as well, thanks to so-called lagoons that contain pig feces, urine and whatever else drops below the slatted floors of industrial barns and gets pumped into large man-made holes in the ground.
Severe rain or rising floodwaters can cause the lagoon contents to overflow. And festering pig waste mixing with floodwater can be a health hazard, especially for people with weaker immune systems.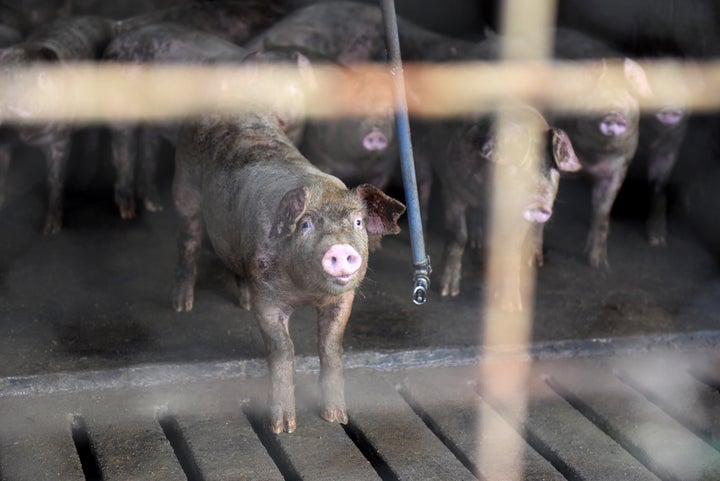 "If you have a child or someone elderly or on a steroid inhaler or on chemotherapy, they may be more fragile," H. Kim Lyerly, Duke University pathology and immunology professor, told The News & Observer.
And as The New York Times notes, lagoon leakages can cause major environmental hazards when untreated waste contributes to algal blooms that kill marine life.
Before You Go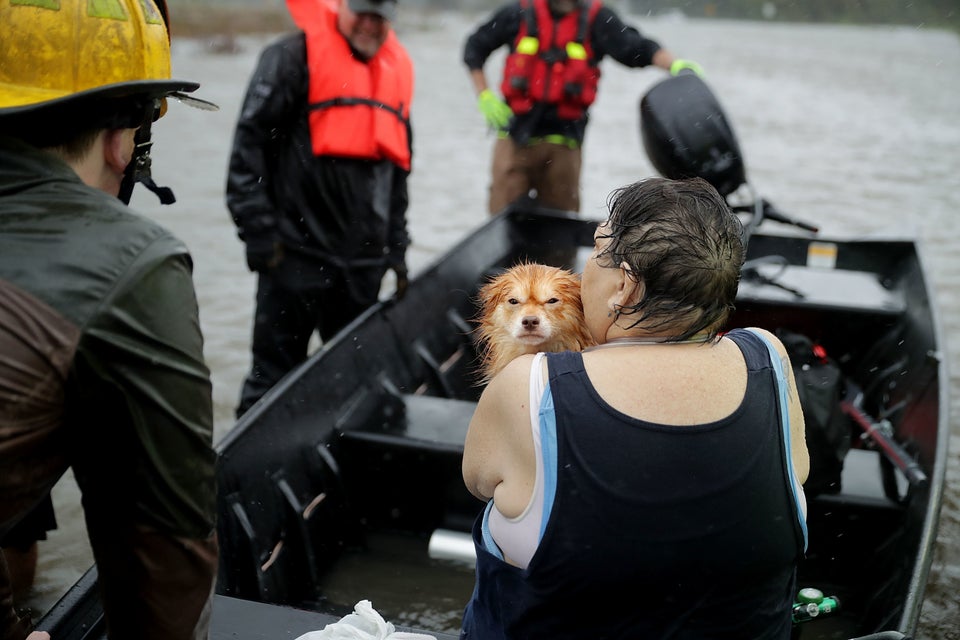 Animals Of Hurricane Florence
Popular in the Community