Three pigs that were originally fated to become pork and then endured the brutal impact of Hurricane Florence can finally live out their lives in peace.
Jax, Flo Rida and Champ ― all male pigs estimated to be 5 or 6 months old ― were rescued in the aftermath of Florence and have now taken up residence at Ziggy's Refuge Farm Sanctuary in Providence, North Carolina.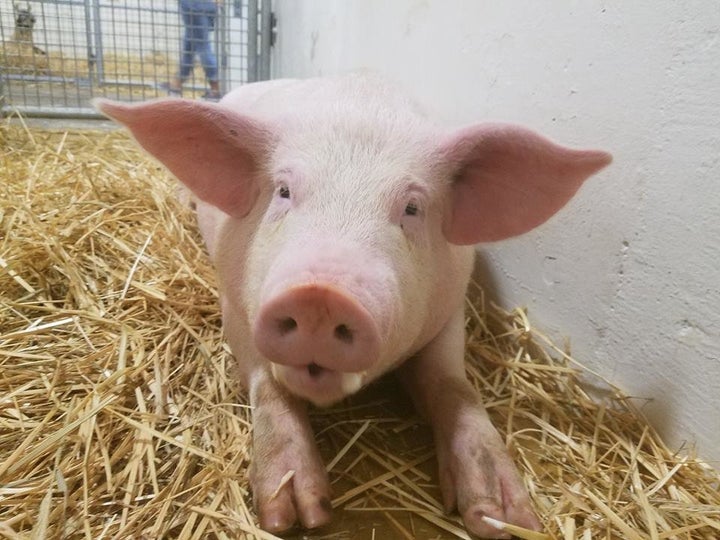 "They fought so hard coming out from such a horrible life before ... then suffering through a storm," sanctuary co-founder Kristin Hartness told HuffPost. "They have fought so hard to live."
Hartness believes the pigs originally came from a concentrated animal feeding operation, or CAFO, a large farm where animals are raised in confined spaces. North Carolina is home to many of these industrial farms, with about 9 million farmed pigs throughout the state.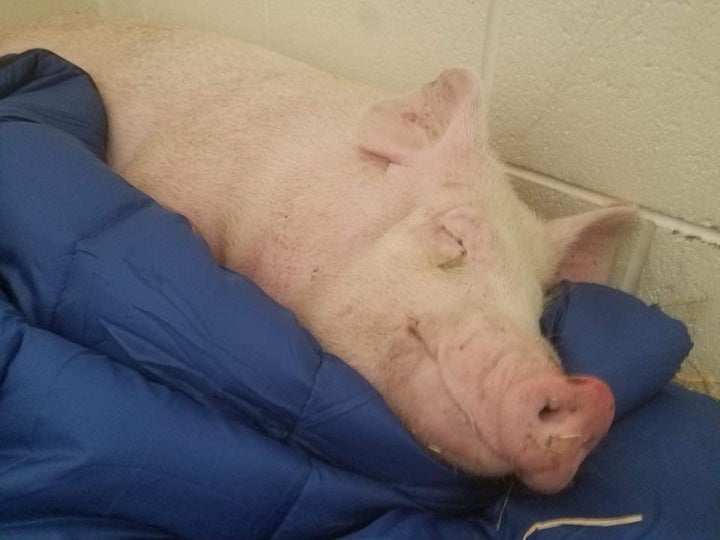 Despite what they've been through, the 250-pound pigs are in high spirits.
"They are so precious, so loving, so trusting," Hartness said. "They are the most amazing animals you have ever seen in your life. If I were in one of their bodies, I would hate everybody and I would be the most aggressive asshole ever. But they are all doll babies."
Local newspaper Go Dan River previously reported on Jax and Flo, who were rescued about two weeks ago. Go Dan River reporter Halle Parker tweeted photos of the pigs contentedly slurping down coconut water from baby bottles.
Rescuers in boats found Jax collapsed on an embankment in the floodwaters, while a local resident spotted Flo running down a road. Both pigs were exhausted and suffering from respiratory issues. Jax was blinded from an eye infection.
Locals reported seeing Champ around the area over the past couple of weeks. He was rescued this week, found hiding behind a bush with a severely broken leg, Hartness told HuffPost.
The sanctuary also took in a fourth pig, Barney, after someone said they'd found him stranded in the floodwaters. Barney's owner ― who was not raising him for meat ― ultimately came forward to claim him, and he has been returned to that person.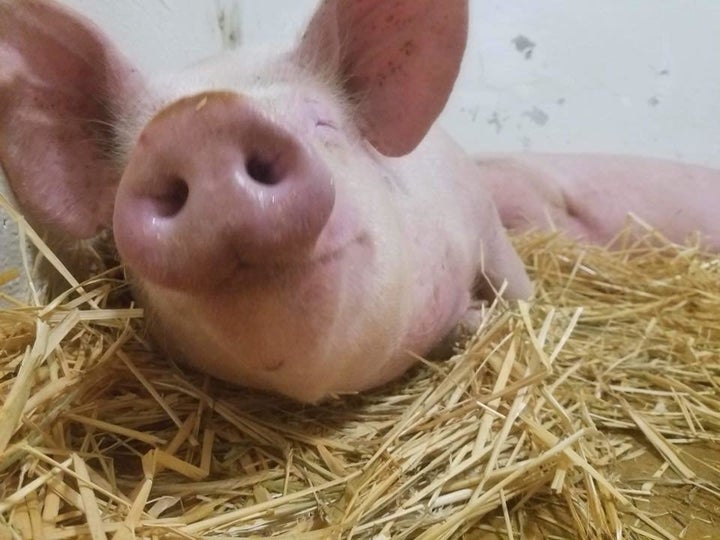 Jax, Flo and Champ are all facing a long road to recovery. Flo still has breathing trouble and is fighting off pneumonia. Jax is undergoing eye surgery in the hope that vets can cure his blindness. Champ will likely walk with a limp for the rest of his life, and will ultimately be fitted with a brace that will help him move around more easily.
But Hartness is optimistic that all three have long, happy lives ahead of them.
"As bad as they had it, Hurricane Flo is the best thing that ever happened to them," she said.
Before You Go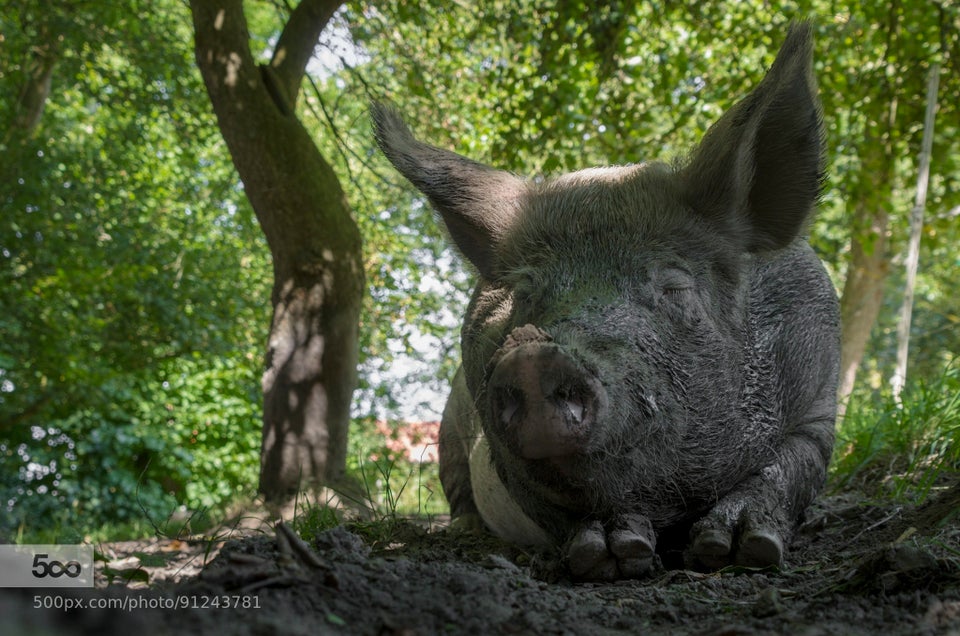 Pretty Pigs
Popular in the Community