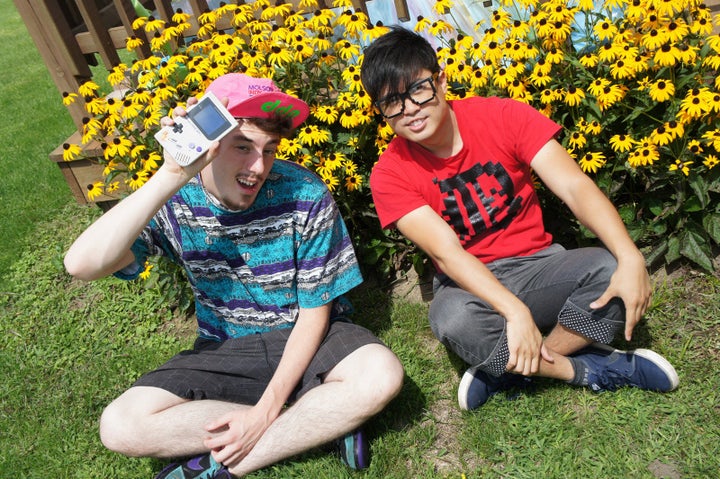 Piko Piko Detroit's approach to electronic music is a decidedly minimalist one. The new online music label is run by Yuuya Masada and Corey Chappell, two young men with a passion for chiptune, a musical style derived from the synthesized sounds of classic computers and video game consoles.
Some chiptune artists use old machine chips to create their compositions, others emulate old-school sounds using more modern equipment. The style, also known as eight-bit music, isn't new. It's been around, arguably, since the earliest computers began belting out blips. Over the past decade, however, the art form has ignited a devoted internet following and sustained scenes in Japan and New York City.
"Chiptune is a word that relates to hardcore nerd culture -- geek culture. It's engineering-based -- hacking into sound cards, making music off of sound chips," said Masada who is Japanese American, "but 'piko piko' is a Japanese word meaning 'bleep bleep,' and nothing else. In Japan you'd call a remote controller to control your T.V. 'piko piko,' because it just makes a bleeping sound when you press it. So it's oriented with electronic music."
Their roster includes Anti-Cheat from Ann Arbor, who uses NES (Nintendo Entertainment System) emulators and samples sounds directly from NES games using joysticks; a two-piece Grand Rapids band called Noisewaves that plays live drums and guitar over original NES tracks; an artist named Watabou who screams out lyrics over a backdrop of laptop-generated tunes known as "fake-bit" because they don't rely on old school gear.
Then there is Chappell, 21, who appears on stage under the alter ego Snesei. He comes to shows wielding two Game Boys rigged up with a music program called "Little Sound DJ" and a touch screen "Chaos Pad" module, which allow him to sample and loop tracks. His performances combine pre-programmed beats with improvisation, mixing hard-hitting dance beats with noises that evoke Metroid flips and Super Mario warps.
Chappell, a Henry Ford Community College student who lives in Inkster, Mich., found out about chiptunes in 2006 when he read a Nintendo Power article about a now defunct website dedicated to the music called 8bitcollective. He started seriously researching it the following year, got his equipment in 2009 and began playing during the summer of last year.
The young artist is quick to dismiss those who might call what he does a retro video game trend.
"You can make anything with chiptune," he told The Huffington Post. "Some people think people do chiptune as a nostalgic thing, but it's more of a tool -- using what's old and what people think can't be used anymore to make something new and better."
Masada, a 25-year-old freelance graphics designer who lives in Trenton, Mich., said he became acquainted with the chiptune scene about three years ago when he was living and working in Tokyo. During that time he DJ'd, promoted and performed his own music (fakebit with vocals) at various independent parties and shows.
"The biggest scene is in Kyoto, that's where Nintendo is. People are retiring from that company and still doing chiptune-related stuff," he said. "There's at least 10 different kinds of Famicon and eight-bit cafes in Japan."
Until recently, Masada thought chiptune was a strictly Japanese art form. After returning to Michigan last year, he dabbled around with his own music (he goes by the name pikoboy on their website). Things didn't really get rolling until the day he ran into Chappell playing his dueling Game Boys at the Detroit-based anime convention, Youmacon.
After that experience, the duo began searching for other musicians over the internet. They recruited about five performers for their first joint event in January. After that, Masada and Chappell began holding regular shows at Ann Arbor's Lab cafe. Now they're up to about 15 local performers and are eager to collaborate with other types of electronic musicians to help build up a scene in Detroit.

Masada hopes that Piko Piko will offer a creative outlet for younger members of Metro Detroit's Japanese community, which has been struggling with an exodus caused by the decline of the local auto industry. More broadly, both he and Chappell are optimistic about the future of their art form. A Piko Piko performance at last month's Maker Faire in Dearborn, Mich. drew a crowd of about 50 people. The two say this helped their crew earn an Editor's Choice award from the event's sponsor Make magazine.
They point to Philadelphia's strong chiptune scene and the appearance of the eight-bit band anamanaguchi at this year's Lollapalooza as signs that good things could be on the way.
Chappell, in particular, thinks the time is right for the energetic simplicity that his style of music offers listeners.
"Sometimes you have to go back to the original roots of the old synths and 80s-sounding kicks," he said. "Everything's just becoming way too overproduced nowadays."
Piko Piko Detroit artists will be performing at a show called "Detroit Luvs Robots" at the District VII Gallery in Detroit on Saturday August 25th. For more information visit Piko Piko Detroit's netlabel and facebook pages.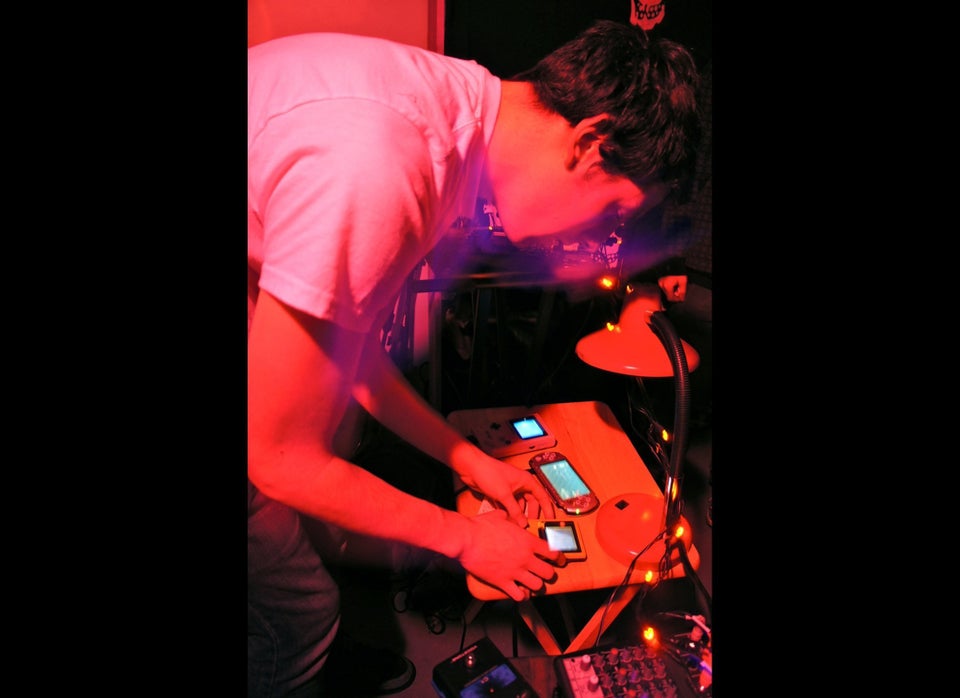 Chiptunes and Eight-Bit Music
Popular in the Community