UPDATED: Fri., Feb. 1, 2013 3:34 p.m. EST
MacAidan Gallegos was just five years old when his father was killed in Afghanistan in 2009.
"I wanted to write a letter because I wanted to know more about my dad and to show that I didn't forget him and to show that I also love him," Mac, who lives in Anchorage, Alaska, told the news outlet.
"Dear Dad, I have some questions. What is it like in a tank? What is like to be a scout? How old are you now? How old were you when you died? What is your favorite food? What is your favorite animal? What is your favorite hobby? What is your favorite activity? What is it like in heaven? Have you seen what I have accomplished? From, your son."
"It is an honor to fly with Mac's letter," Baldwin, a reserve F-22 pilot, assigned to the special mission told the ARPC. "His father gave the greatest sacrifice to our country and I am humbled to be able to do something for him and his family."
The flight took place on Jan. 24 , what would have been his father's 31st birthday, according to the news outlet.
Baldwin's orders were clear.
"I said 'I hope he gets as high as he possibly can,'" Mac said he told Baldwin after giving him the handwritten note on red construction paper, his father's favorite color.
Mac's father, Army Staff Sgt. Justin Gallegos, was a decorated soldier. He was deployed twice to Iraq and once to Afghanistan where he earned more than a dozen medals including three Purple Hearts and a Bronze Star, as described in a congressional recognition.
In the past, Mac has celebrated his fallen father's special day by baking cupcakes and hosting birthday parties, his mother told ARPC.
"As Mac has gotten older we have turned it into a day where we do 'Acts of Service' for others," she told the news outlet, "It is important for us to remember Justin and celebrate his life."
Related Slideshow: The Best Of HuffPost's 'Greatest Person Of The Day:'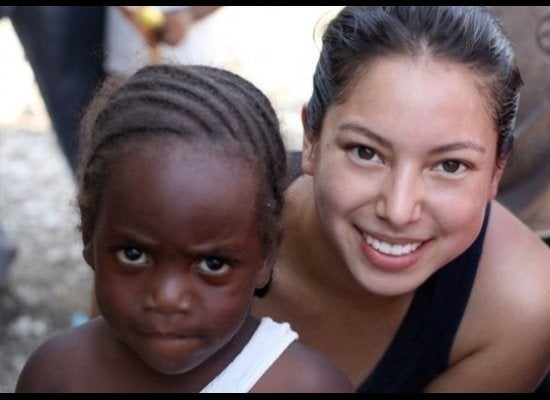 Greatest People of the Day
Nominate a Greatest Person of the Day:
Related
Popular in the Community