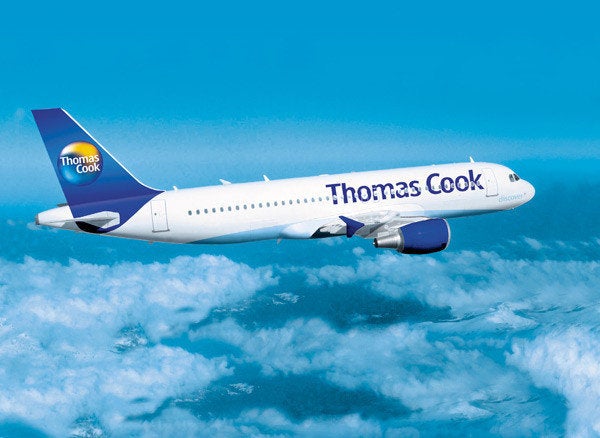 A Thomas Cook flight with 223 passengers aboard narrowly averted disaster after a pilot miscalculated the aircraft's weight by 17 tons (34,000 pounds) reports the Daily Mail.
The Airbus A321 was flying from Manchester in the UK to Heraklion in Crete on April 29, Royal Wedding day. The incident was revealed Thursday in an accident report, which stated that the pilot forgot to account for the fuel when calculating the plane's weight for take off.
The weight of the plane dictates the speed required to take off and too little speed could have caused pilots to lose control of the aircraft. Luckily, the captain realized something was wrong and compensated before the plane ran off the runway.
According to the report there have been "a significant number of reported incidents and several accidents resulting from errors in take-off performance calculations around the world in recent years."
"On recognising the error, the captain immediately amended the flight path to ensure the aircraft climbed safely away. No impact whatsoever was felt by the passengers," Thomas Cook told the Daily Mail.
Popular in the Community