A mysterious video of a pilot floating a Snickers bar to a copilot in a fighter jet piqued Internet curiosity over the past few days. The unlisted YouTube video "How to Pass Snacks to the Rear Seat of a Fighter Jet" lasts 11 seconds, showing the pilot in front releasing the candy bar in flight. The treat hovers in the cockpit until it is grabbed by the pilot in the back.
But the brand told The Huffington Post it had nothing to do with it.
"While Snickers loved the video -- and even shared it with their fans -- the brand absolutely did not create this video, nor were they the 'masterminds' behind it," a spokesperson told HuffPost. The brand posted the video on its social media outlets with the caption "Snickers satisfies everywhere, even in low gravity."
An Air Force spokesman gave credence to the Navy possibility, telling HuffPost in an earlier email, "The aircraft in the frame at 11 seconds looks to be a Navy F/A-18," but qualifying his response with, "This is just a guess."
The Navy did not immediately respond to a request for comment from HuffPost.
Related
Before You Go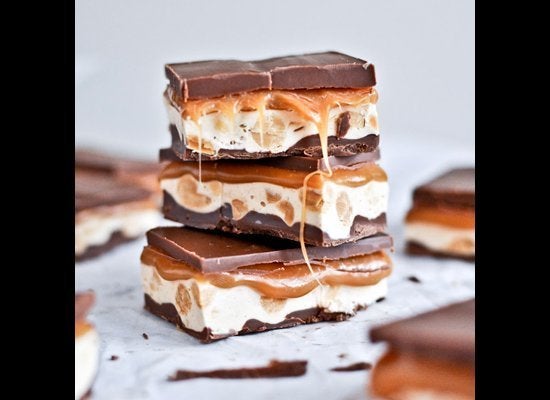 Homemade Candy Bars
Popular in the Community