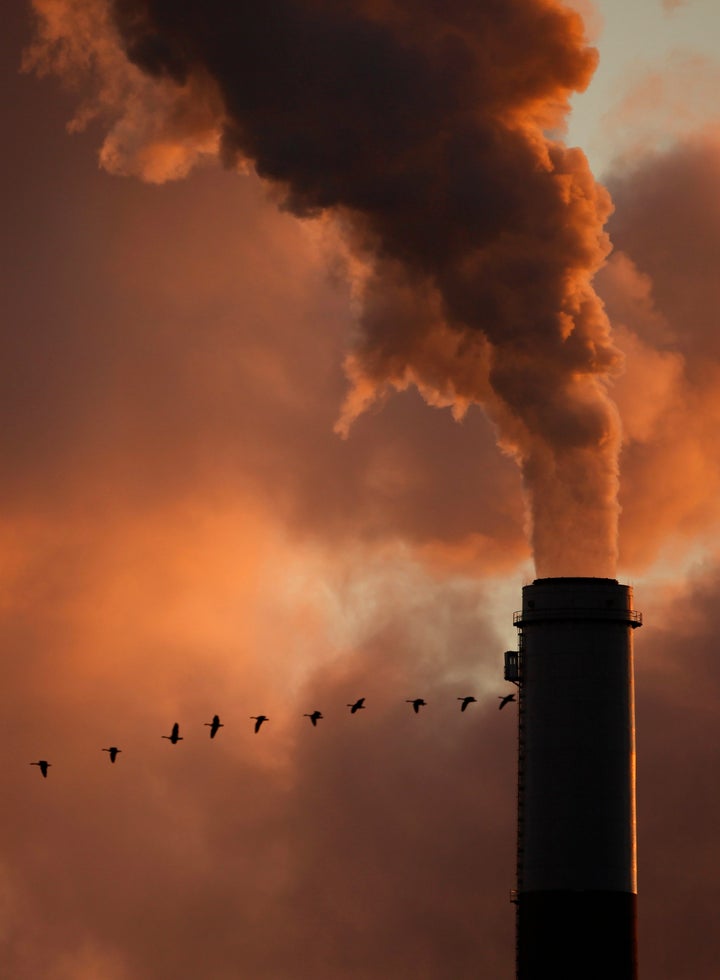 Reflecting on technology's advancements throughout history, it's difficult not to cringe at innovations previously deemed beacons of progress. Once history proves certain developments to be unhealthy, harmful to the environment, or both, ideally they are laid to rest and replaced. Unfortunately for Chicago's predominantly Latino residents of Pilsen and Little Village on the southwest side, coal-powered plants are one of technology's dinosaurs refusing to die.
Let's be clear: this is not a problem faced by Latino residents in Chicago alone. According to the League of United Latin American Citizens, 39% of the Latino population in the US lives within 30 miles of a power plant and over 50% of Latinos live in areas that violate federal standards for ozone, a leading cause of asthma. Latinos living below the poverty line are particularly vulnerable, as they often have less say in affordable housing options.
The struggle for residents of Chicago's southwest side against Fisk and Crawford power plants has been ongoing for decades; however, April 21st marked an important moment in the struggle: the City Council hearing for the Clean Power Ordinance. And once again, those calling the shots have tabled the ordinance until the next Council meeting.
While this issue faces yet another political stalemate, the dynamics at play are worth reflecting on; considering politicians were dragged to the steps of City Hall for an issue that they previously wouldn't think twice about. Several key demographic shifts have influenced this: according to Metroplanning.org, Pilsen has seen a mammoth influx of young, white (generally skinny-jean-clad) people. Between 2000 and 2008, this neighborhood has experienced a 28.2% increase of whites; in contrast to the rest of Chicago's increase of only 6.7%. Similarly, the neighborhood's increase in young folks has doubled that of the rest of Chicago. Yet Pilsen's overall population is shrinking. To employ some deductive reasoning here, Pilsen appears to be steadily growing whiter, younger and less congested.
While the Latino-led green community has been active in these neighborhoods for years, today the issue has achieved unprecedented press coverage and has effectively perked the ears of politicians across the city. This could be merely a microcosm of an intensified focus on environmental issues nationwide. Certainly the diligence of organizations like Pilsen Environmental Rights and Reform Organization (P.E.R.R.O.) and Little Village Environmental Justice Organization (LVEJO) should not be underestimated in mobilizing politicians. Yet, it's crucial not to overlook the possibility of a correlation between the white-ifying and the green-ifying of Pilsen.
How influenced were these politicians by the rapid and dramatic gentrification of Pilsen? Did they feel that they could more easily sweep this issue under the rug when this neighborhood was almost exclusively Latino and had less money or political voice? At the hearing itself, protesters donning "Clean Power Ordinance" t-shirts and chanting "Save our Air" were overwhelmingly young and white. Did they live in Pilsen? Regardless, this demonstrates that young, white people have taken a relatively newfound interest and involvement in the neighborhood. How much has this dynamic influenced decision-makers' choice to champion this cause?
Political clout behind the Clean Power Ordinance is imperative. We should celebrate that the green political bandwagon is growing in both power and volume. Yet something smells fishy when politicians, like Solis, take several decades to achieve a sudden, transformative and enlightened perspective on Mother Earth. Does it take a bunch of white kids to move in for politicians at long last to hear the environmentalists? While the idealist in me would love to think not, idealism becomes naïveté when race's role goes unexplored.

Calling all HuffPost superfans!
Sign up for membership to become a founding member and help shape HuffPost's next chapter