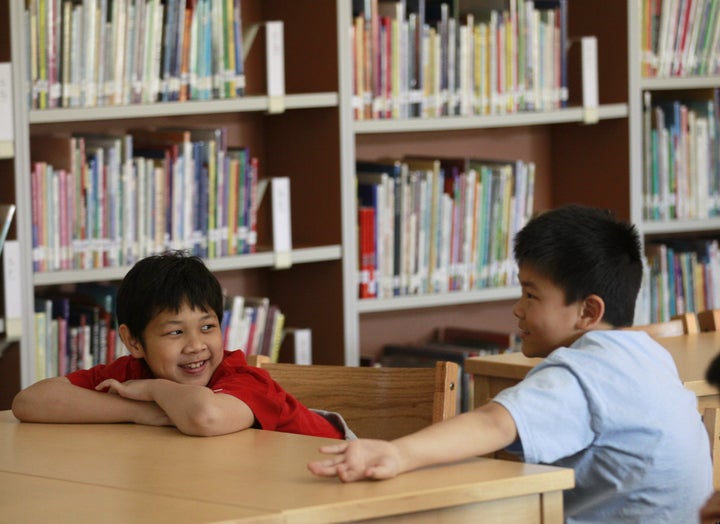 A battle between parents and the Chicago Public Schools has taken a dramatic turn, as the district moves to literally freeze protesters out.
At the behest of schools officials, People's Gas shut off the gas line to the field house at Whittier Elementary, where a group of parents has been staging a 19-day sit-in.
The district hopes to raze the field house to put in a green space for kids. Parents want the building to be converted into a library, and see converting the field house as the only chance their kids have for a library at Whittier.
This simple dispute has escalated into a guerilla protest by the parents at the Pilsen school, who have holed up in the building in shifts for the last three weeks. Thanks to donations of nearly 1,000 books by supporters of their cause, the parents were recently able to open a functioning (if unsanctioned) library in the building, which they keep open five afternoons a week.
Now, with overnight temperatures dropping into the 40s, the district is adopting siege tactics to force the parents out.
Apparently, the building is viewed as structurally unsound, which was the department's original reason for attempting to level it. The Tribune reports:
CPS said it continues to urge parents "to vacate the premises to work with District officials on a reasonable solution."

"We are deeply concerned about the increased number of children, adults and combustible materials inside a structure with lack of code compliant ventilation, suppression and detection," said CPS spokeswoman Monique Bond in a written statement. She declined to comment further.

Meanwhile, protesters are staying warm with electric heaters. And though they worry that CPS might shut off their electricity as well, parents don't plan on budging.
"They want us to run away but we are not going to,'' Whittier parent Manuel Beltran told the Sun-Times. "We are not going anywhere.''
Popular in the Community