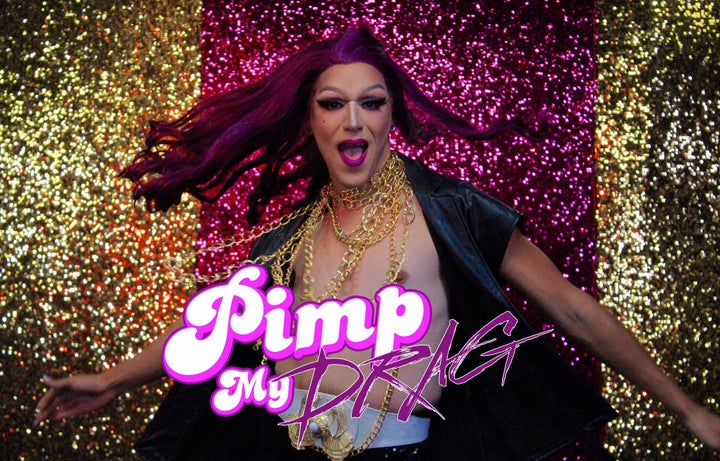 Hey Qween TV's new series, "Pimp My Drag," is back with another makeover for the Gods.
This week the team was introduced to Dani T, an up-and-coming drag queen looking to entertain the masses with her high energy and self-proclaimed slutty looks.
"I moved to LA a little over a year ago and I've always been a fan of drag," Dani explains to Lady Red Couture. "I wanted a way to get my foot out there and make some friends, make some sisters and all of that and drag has definitely done that for me."
In the makeup department, Lady Red takes this young queen's mug and transforms it into a soft, but stunning beat. From her nose contour to a new set of lips, Dani T's makeup is elevated from streetwalker to starlet!
"When a young girl has age on her side, she don't need to hide," Lady Red explains. "You know what I'm saying? Paint it back a bit and when I say paint it back, it ain't nothing, but blending."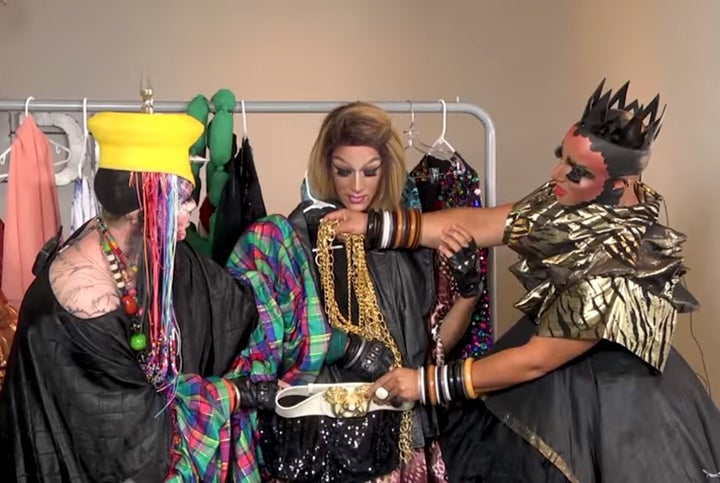 Then in the style department, Erickatoure Aviance and One Half Nelson take Dani's fashion and kick it up a notch to fulfill the slutty teen pop star fantasy she's been trying for.
"Dani T likes to dress like a slut and we love sluts, we just want to make her look like a rich slut," Erickatoure explains. "Lot's of gold accessories, necklaces and... a bare chest because, you know, the slut thing."
Last, but certainly not least, Dani meets with the one and only Jonny McGovern, along with Lady Red and singer/songwriter Adam Joseph, to work on her performance style.
"You know, when I'm performing I want to give people passion and energy," says Dani T. "I want to fill up that small bar as if it was a stadium and give people a real performance."
Always coming with some solid advice, Lady Red advises, "Seduction is key. We are in the business of giving people what they want and what they need. So in order to get those dollars, you got to make them holler. Seduce 'em girl!
By the end of the episode, Dani T is a whole new woman and she takes the stage at the Hey Qween studio. It's a performance not to be missed!
Follow Host Jonny McGovern at:
Follow the writer Matt Valdez at:
Calling all HuffPost superfans!
Sign up for membership to become a founding member and help shape HuffPost's next chapter