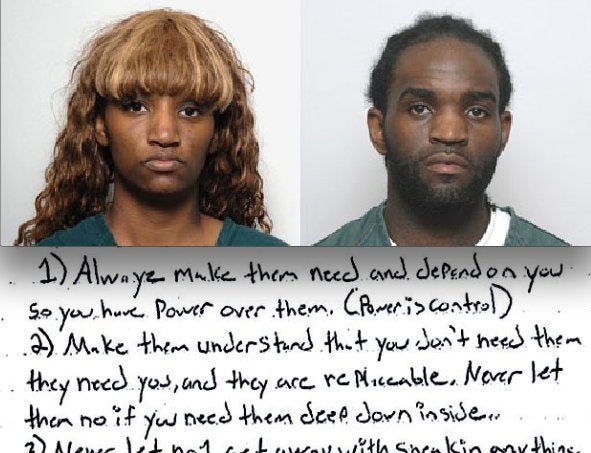 Ladies and gentlemen, we give you "Rules 2 Da game of Hoez!!!"
The list -- reportedly prepared by 29-year-old McDaniel at his home on Long Island -- is full of cringe-worthy and misspelled advice, including, "No matter how much you like or care for 1 or any of them, don't trust none of them. (Like Scarface who do I trust?? Me that's who..)"
PHOTO: Rules 2 Da game of Hoez!!! (Story continues below)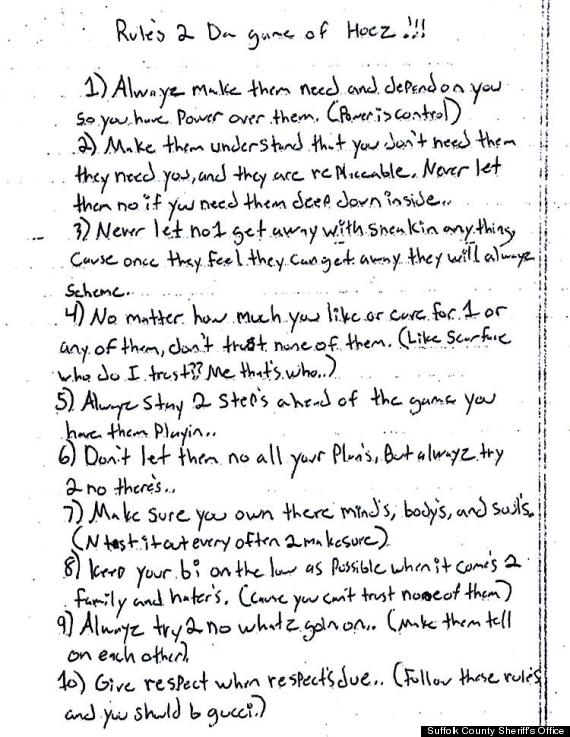 Suffolk County Sheriff's deputies raided the duo's home Tuesday and arrested them on charges that they ran a prostitution and drug ring, in which they paid hookers in heroin, The Smoking Gun reports.
McDaniels allegedly sent the instructive letter to Russel, who ran the prostitution ring, according to Patch.
"Defendant Russell was a master manipulator of these young women who, in exchange for their prostitution services, she provided housing, clothing, food, cell phones and what they needed most – heroin," District Attorney Thomas Spota told the site.
Both are in jail on charges of drug possession and sale, and a count of conspiracy.

Related
Before You Go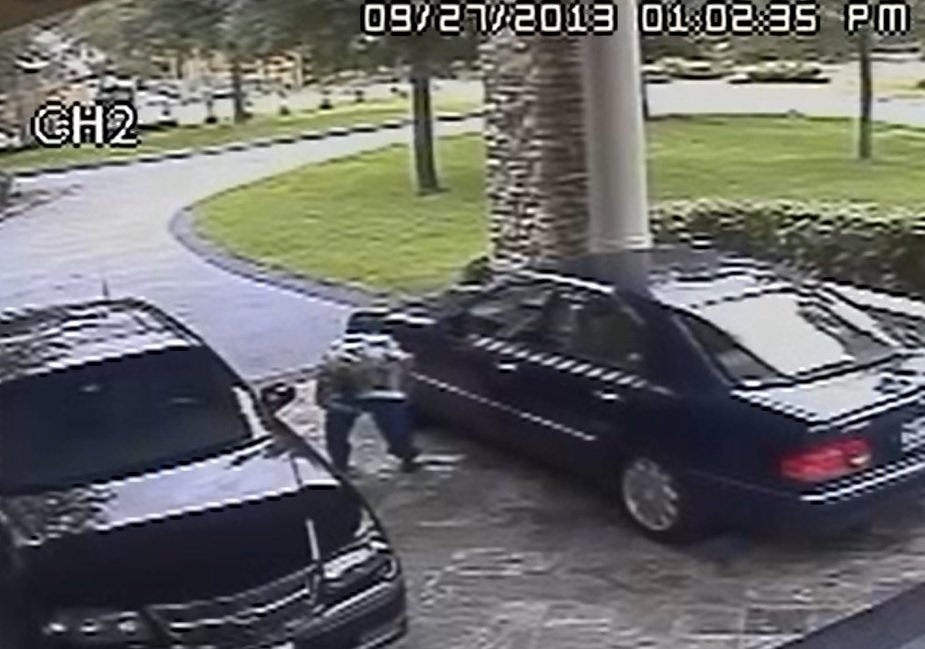 Bad Choices
Popular in the Community