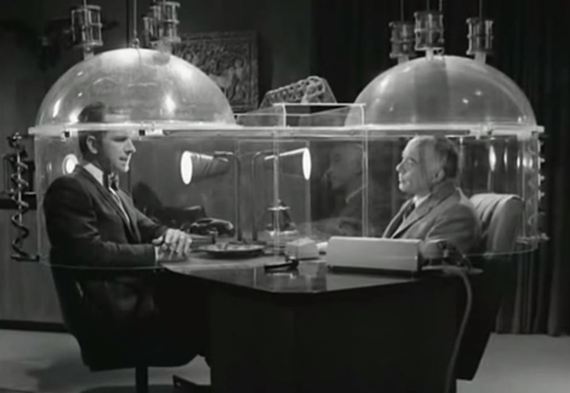 My very first conference call was on a landline with two other friends. It blew my mind. Back then, calling a third party became a party. Little has changed since. Conference calling became boardroom staples and somehow, we settled on clunky software that had a tendency to burn bridges more than build them. The worst part about conference calling is the nuclear launch sequence you are forced to go through to connect - conference numbers, pin codes...duel-turnkey rendezvous.
I met with Reza Mohsin, CEO of Speakeasy and learned that over a hundred billion minutes of conference calls occur every year. If this seems like a lot of time, it pales in comparison to the time that envelopes the purpose of the call. For a sales representative, a typical conference call has a sequence of events, including: Preparation, Introduction, Meeting, and Post-meeting (PIMP). While this may seem trivial, this cycle of a sales call can make or break a deal. Here are four steps to maximize your conference calls: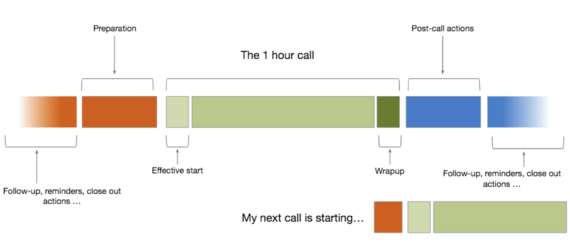 An outbound sales representative is driven by qualified leads. This preparation takes time and energy to vet and prepare prospects, so you don't want to waste your effort on this step. Before making a sales call, it is important to understand the context and opportunity in order to maximize potential outcome. Be sure you are thoroughly familiar with your audience. Know their names and roles; fish their tweets for valuable information that will allow you to build rapport.
Know thyself. Your game plan should also include what you want to achieve from the call. Perhaps it's an understanding of a new client. Other times, it's to soft close an existing client on an upgrade. Knowing what you want is half of getting what you want.
Like a chef's mise en place, a sales rep also needs to be sure their ingredients are ready to bake the sale. You are only as good as the medium you are using to communicate. Check up on it:
Individuals in attendance
Ambiance (e.g. noise, visual distractions, etc.)
Sales material
WiFi connection
Conference number
Imagine if the conference called you rather than you calling the conference. Conference calling caddies such as Speakeasy directs calls to your mobile without needing to login. Speakeasy reduces the friction of conference calling by providing invitees with a PIN-less conference call number. Paired with a custom meeting link (e.g. speakeasy.co/myname) and you have an exclusive platform to host your meetings. This tool simplifies the process so you can focus on closing the deal.
You only have one chance to make a first impression and the last thing you want to do is drop a call because of carelessness. The introduction is the time to convey how you can make a valuable impact to the decision maker, not the amount of commission you expect. This is not the time to close, but to communicate the relevance and importance of the call to your audience.
Remember, your potential clients said yes, when they could have blown you off. That means they took the time and energy to listen to what you have to say. Therefore, it's no longer your job to make them appreciate you; it is your job not to mess it up.
Focus on the audio and visual cues you observe. The tone and cadence of their voices, the setting and posture of the individuals. You may be a world away, but you can be beside them by using the power of mimicking.
Getting down to business, your presence in the conference call should be as intimate as if everyone was next to you. Stand up and project yourself. Although you may not be physically present, choose a software that allows you to present your collateral from mobile or web so you look professional even when you're on the go.
During your preparation, you will have come across the needs and goals of your counterparts. Fundamentally, organizations want more revenues, less expenses or both. Show how you would accomplish this using your product/service. Finally, it is difficult to convince a financial controller if numbers are not present. Better yet, use a case study to show how your product/service has benefited a partner.
Finish the meeting with a strong call to action, whether it be a verbal understanding or refining the offering with the feedback. Always reiterate what was said so everyone is on the same page.
Now is the time to capture everything you have absorbed during the conference call. Use this momentum to bolster your credibility by sending meeting summaries while it's still fresh.
Speakeasy allows you to send detailed meeting summaries with action items and as well log call details to your Salesforce account, eliminating tedious data entry. Then debrief with your team and follow up on your paperwork: proposal, pricing, contract.
Finally, get ink done. You haven't closed until you've closed. If your client is an early adopter, go with an electronic signature. It's as legally binding as any signature.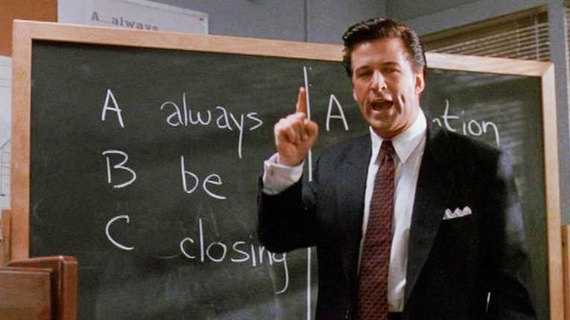 When I used conference calling, it was a toy. Now it's a tool to thrive on. The purpose of the conference call is to communicate ideas and information, often with the intent to persuade, enlighten, and/or entertain. We can do this anytime, anywhere. There are ways to maximize its impact by seamlessly integrating it with your current pipeline. This has the potential to save you time so you can focus on closing deals.
Popular in the Community