When life gives you pimples, make pimple pastries!
These pulsating desserts probably taste as delicious as they look disgusting. They ooze yellow goo, just a real pimple!
Dr. Sandra Lee, aka Dr. Pimple Popper, is the California-based dermatologist who shared the miniature zit cake video on Facebook. She says that they were "made with love by @blessedbybaking."
Here's an up-close look, mid-squeeze: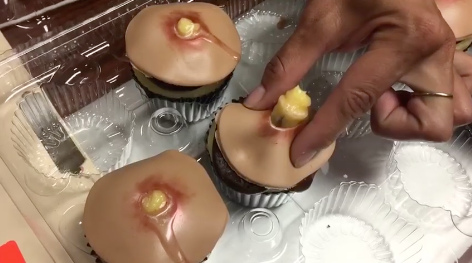 So you might say they look gross, but judging by the nearly empty cupcake tray, people really dug into these.
Related
Popular in the Community