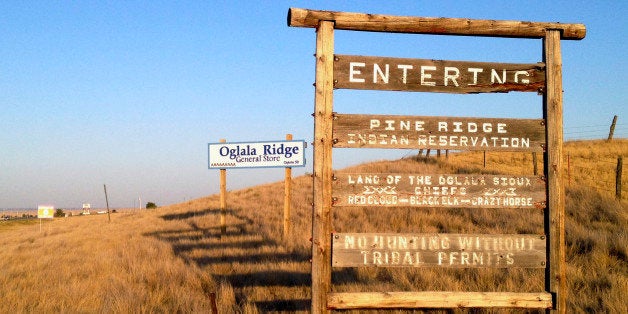 The Pine Ridge Indian Reservation, home to the Oglala Sioux Tribe in South Dakota, is in a state of crisis. Over the past year, 14 school-age children on the reservation have killed themselves.
At the time of their suicides, four of those children were attending Pine Ridge School. On Wednesday, the U.S. Department of Education announced that the Bureau of Indian Education school, which has some 800 K-12 students, has received $218,000 in emergency funds to help its students deal with that trauma.
The school requested the grant money through the Education Department's Project SERV (School Emergency Response to Violence). With the funds, Pine Ridge will be able to hire an additional counselor and social worker for the next 12 months, better implement a Lakota-based healing program and bring in cultural teachers to provide monthly lessons on healing processes, according to information provided by the Bureau of Indian Affairs.
The 183 Bureau of Indian Education schools nationwide, which are overseen by the federal government, face a number of daunting challenges. Suicide rates among young Native Americans are disproportionately high, while high school graduation rates are disproportionately low. Many BIE school facilities are old and in poor condition.
Between August 2014 and April 2015, Pine Ridge School saw a "significant increase" in suicide attempts and counseling referrals, according to the Education Department. But currently, the school has only two counselors on staff, said Nedra Darling, a spokesperson for the Department of the Interior.
"During the end of the School Year 2014-2015 the mood was somewhat in a mourning state," Darling wrote HuffPost, adding that school personnel were spending "a great amount of time" providing mental health counseling to students and staff.
"However, as graduation approached the mood lifted and many believe it is time to move forward to teach these children to celebrate life," Darling wrote.
The Education Department touted the grant as part of the Obama administration's overall push to improve life for Native youth. The White House launched its Generation Indigenous initiative in February in an effort to remove barriers for this population through new investments and opportunities to engage.
"We are heartbroken about the tragic loss of life and are committed to working with the Pine Ridge community as it heals. These funds will help Pine Ridge School's continued efforts to restore the learning environment in the face of these great tragedies," said William Mendoza, director of the White House Initiative on American Indian and Alaska Native Education, in Wednesday's press release. "This Administration is committed to supporting tribes in their work to meet the needs of their students. We all must do more to address the challenges across Indian Country."
John Yellow Bird Steele, president of the Oglala Sioux Tribe, declared a state of emergency on the reservation in response to the youth suicides in February.
"It is devastating," Steele told The New York Times in May. "I don't know if they were cyberbullied, or if they had living conditions they didn't want to put up with, or they were sexually abused. Were they hungry? I don't know."
"When you have a good understanding of what's happening," he said to the Times, "come back and tell me."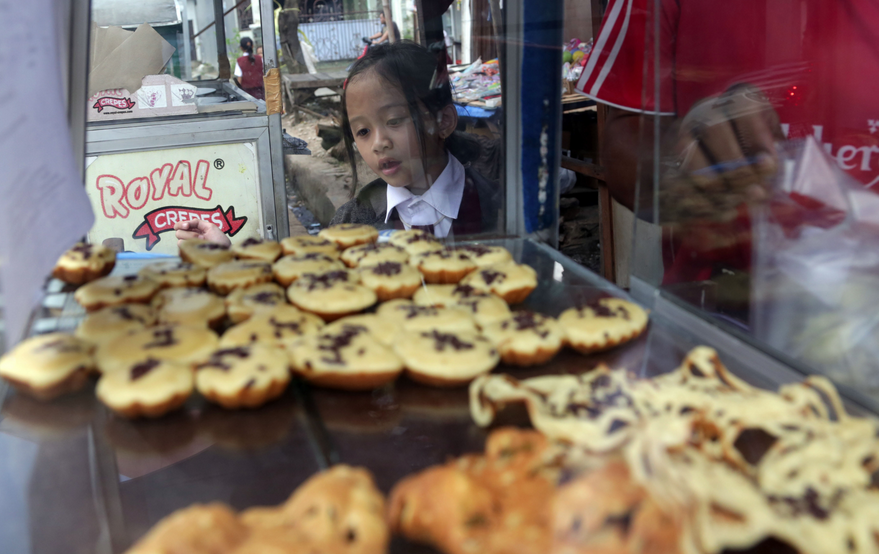 School Lunches From Around The World
Popular in the Community