When someone dies, we instinctively possess the urge to find that person's loved ones and fill their refrigerators with an absurd amount of food. For some unknown reason, we usually do this with casseroles. Really, really weird casseroles.
The result is a very specific type of cuisine that has earned the blunt name "funeral food." It takes on different forms in different regional cultures, but in the American South in particular, refrigerators tends to fill up with jello salads and mayonnaise-based casseroles.
Let's allow Magness to explain: "You'll find this recipe in almost every Southern community cookbook, sometimes in the dessert section, sometimes in the side dish section, often alongside ham recipes. Cheesy Pineapple Casserole, Scalloped Pineapple, sometimes just Pineapple Casserole, it is there in the dog-eared, worn pages of favorite cookbooks."
The casserole is typically made of canned pineapple chunks coated in sugar and flour, and then baked with a topping made of crumbled Ritz crackers, melted butter and often grated Cheddar cheese. Just reading the list of ingredients is enough to make you check your cholesterol and blood sugar levels.
On Tasting Table, Kat Kinsman recalled learning about the dish from her Southern husband over the holidays: "I grabbed the grater and got to work, swallowing down my worry as I stirred in each ingredient: canned fruit, sugar, fat, processed and salty crackers. Here goes everything. I barely had room to fit in the first bite, but I did, and a second and a third. And then I sidled back to the buffet for another helping. Like the celebration itself, yeah, it's pretty cheesy, but wonderfully sweet at its core."
The more you think about pineapple casserole, the more it actually starts to sound surprisingly delicious.
Below is the recipe from Magness' book. Make it and decide for yourself.
That Pineapple Thing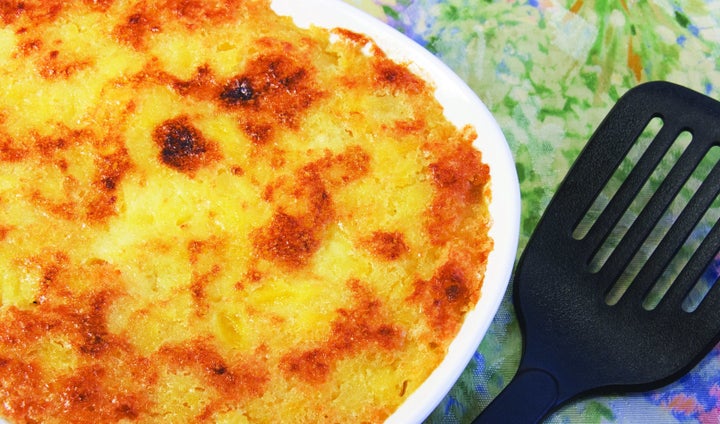 1 (20-ounce) can crushed pineapple
1 (20-ounce) can pineapple chunks
1 cup granulated sugar
6 tablespoons self-rising flour
1/2 teaspoon kosher salt
8 ounces sharp cheddar, grated
40 buttery crackers, such as Ritz (that's about 1 sleeve)
8 tablespoons (1 stick) unsalted butter, melted
Drain the crushed pineapple and the chunks over a bowl to catch the juice. Whisk the sugar, flour and salt together in a medium mixing bowl, then add the grated cheese. Toss the cheese around to separate any clumps, making sure all the cheese is coated with the sugar mixture. Add both pineapples and stir to combine, making sure there are no dry ingredients visible in the bowl and that everything is well mixed. Spread the pineapple in an even layer in a well-greased two-quart baking dish.
Put the crackers into a zip-top plastic bag and crush with your hands until you have fine crumbs, with a few larger pieces lingering. Rinse and dry out the bowl, then mix the crumbs with the melted butter and 1/4 cup of the reserved pineapple juice. Spread the crumb topping evenly over the top of the casserole.
At this point, the casserole can be covered and refrigerated for up to a day. When ready to serve, preheat the oven to 350º F. Bake for 25 to 30 minutes until hot through and bubbly and golden on the top. Serve warm.
Support HuffPost
A No-B.S. Guide To Life
Before You Go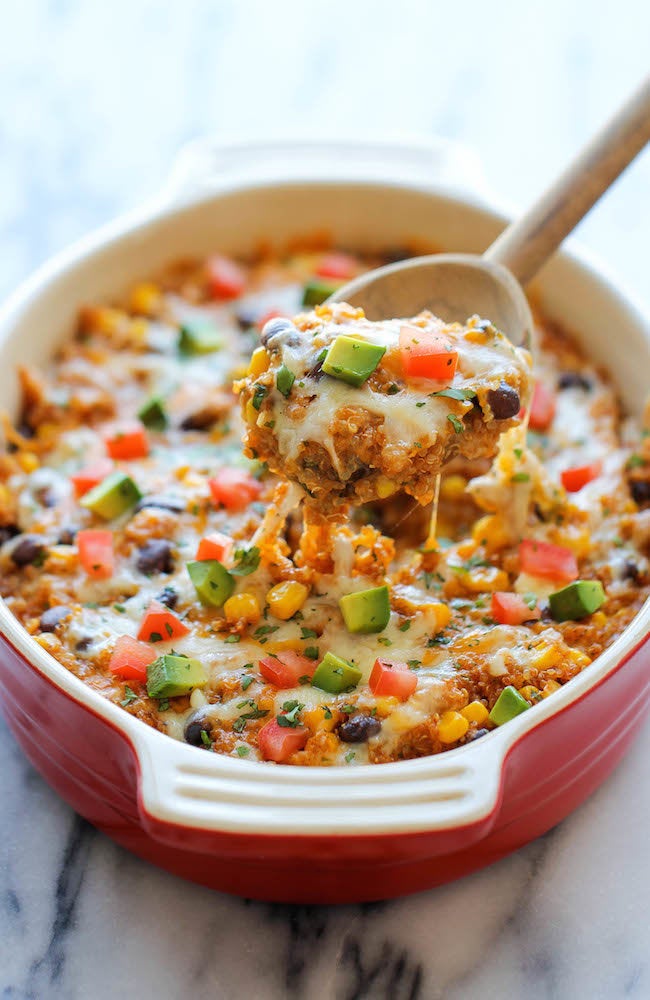 Casserole Recipes
Popular in the Community