When you're in New England -- or any place that boasts picturesque apple orchards, vibrant changing leaves and chunky cable knit sweaters -- carving pumpkins is an annual ritual. Colonial houses look bare if not adorned with a few jack-o-lanterns and children suddenly crave over-salted, sometimes burnt pumpkin seeds.
When you live in a warm or even tropical climate, however, the yearning for pumpkins in October fades. Somehow, they feel out of place next to flip-flops and sand on the porch. Their orange roundness clashes with perpetually bronzed bodies, and children come back from the beach craving something juicy and refreshing.
Enter the pineapple jack-o-lantern to save the autumnal day. A tradition in Hawaii, the pineapple jack-o-lantern should be adopted anywhere that enjoys 70 or 80 degree weather in October. Besides being easy to make and delicious to eat, the pineapple's knotty rind makes for a spookier jack-o-lantern face while the spiky crown lends itself to either a mean mohawk or a goofy quiff.
No more pretending we're in New England when Halloween rolls around. Embrace the warm weather and carve your pineapple jack-o-lanterns under the sun.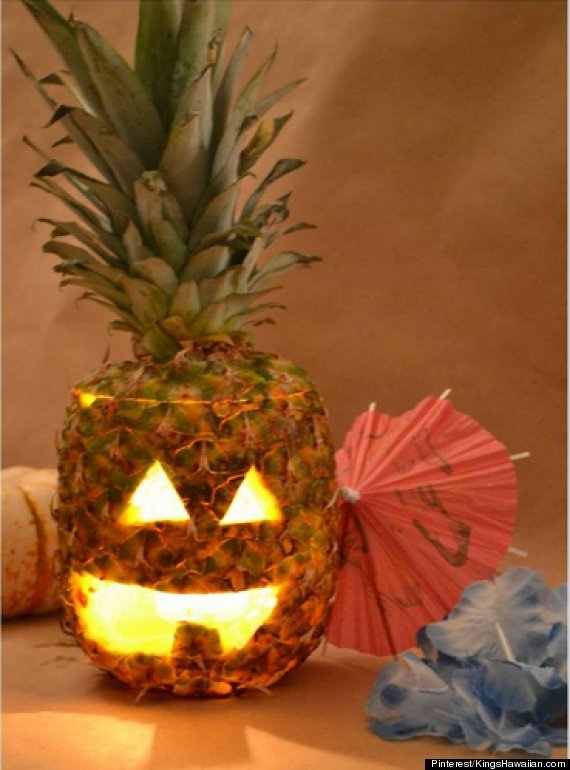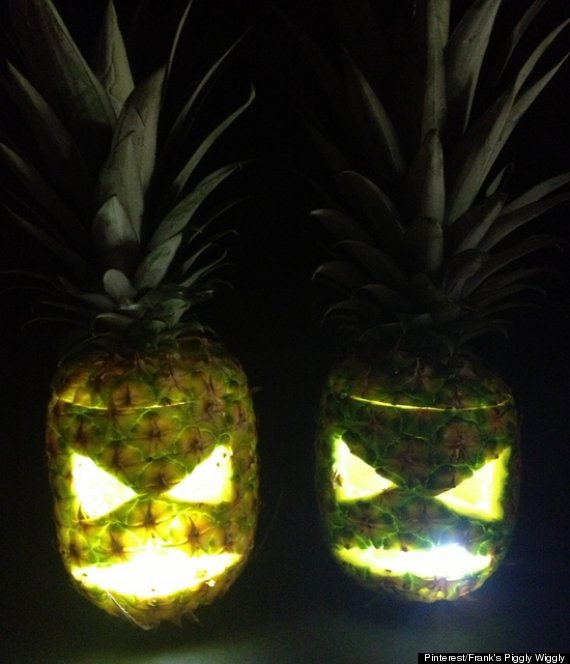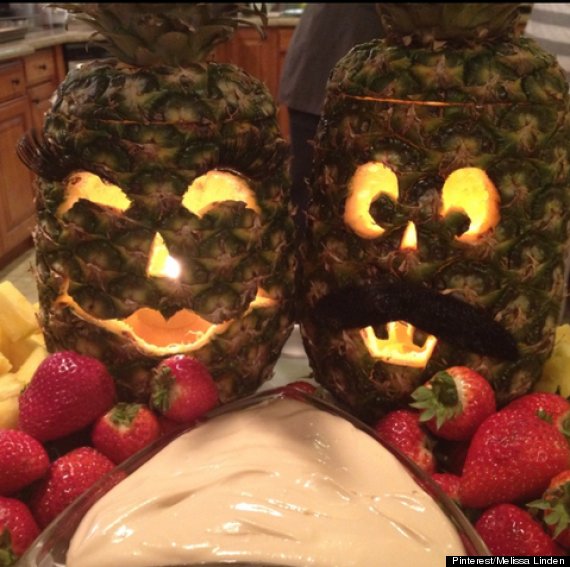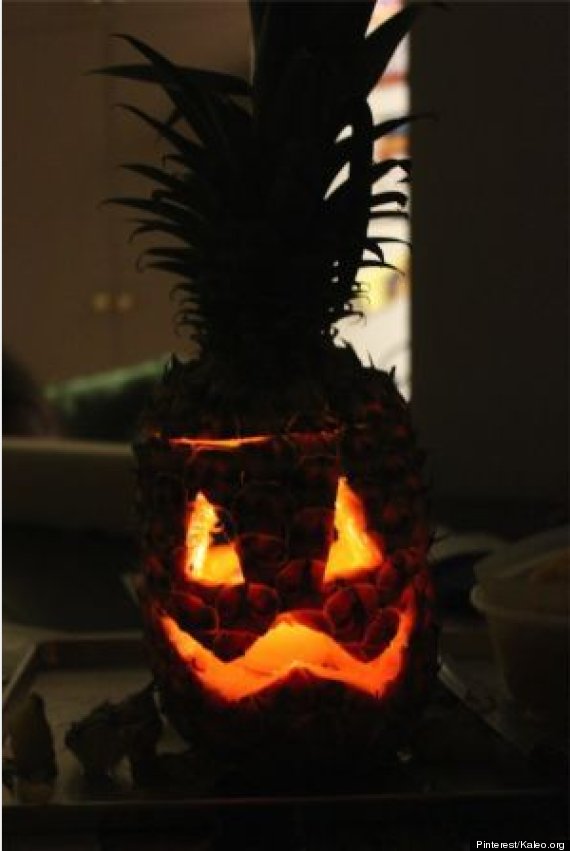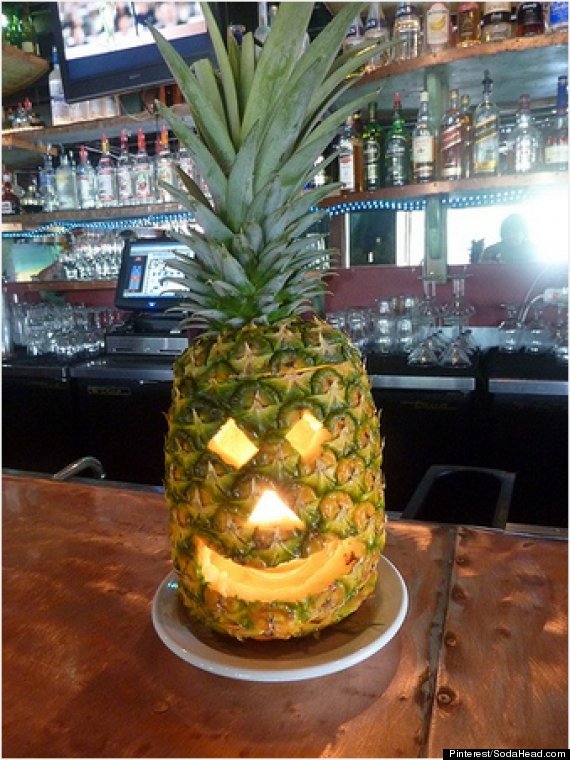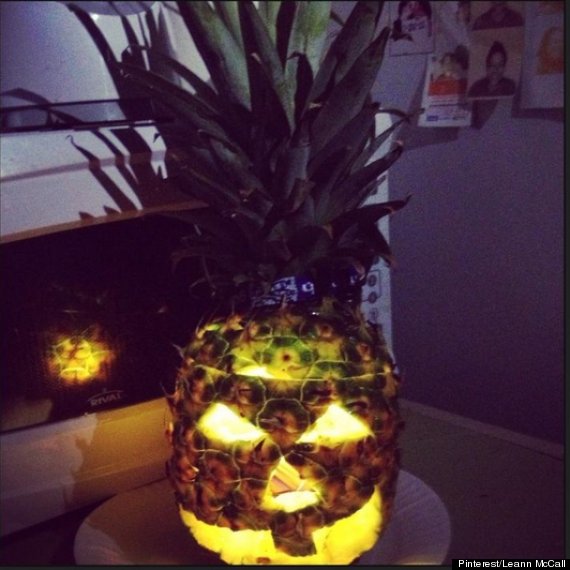 Related
Before You Go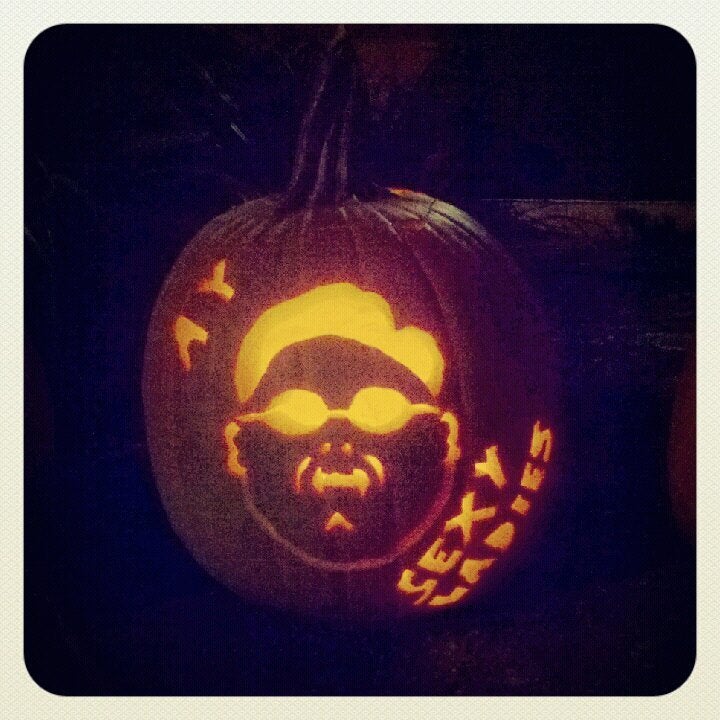 Pop Culture Jack-O-Lanterns