If you are looking for a refreshing cocktail to beat this summer heat, you've come to the right place. A mojito is the margarita's crisper, fresher cousin. With rum. And fresh herbs. So, really, I am not even sure that they are related at all.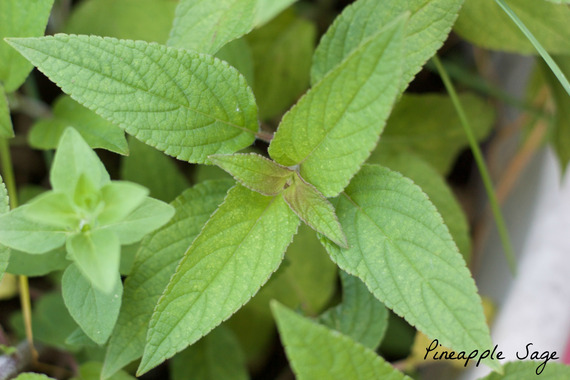 This pineapple sage mojito was made with pineapple sage instead of mint that you might find in a traditional mojito. Such an easy swap and it added so much flavor! If you, like me, plant fun herbs and then wonder what to do with them... The answer is cocktails.
The secret to amazing, flavorful summer cocktails like this mojito, is infused herbed simple syrups. To make a simple syrup, you generally want to use equal parts sugar and water (I like to use a little extra water) and bring to a boil, simmer, and then cool. To make an herbed simple syrup, combine sugar and water and then add herbs. Yup. That's it.
For the infused simple syrup to make this pineapple sage mojito, I made a small amount of simple syrup - just enough for two drinks. I used 1/3 of a cup of water, 1/4 cup of sugar, and 12 pineapple sage leaves. If you want to make a pitcher of mojitos, just increase the water, sugar, and herbs! Simple syrup is a pretty foolproof endeavor - I promise you can't mess it up.
To make the pineapple sage mojitos, after making your simple syrup, all you need to do is muddle a few more pineapple sage leaves with a quarter of a lime in a tall pint glass. I don't have a muddler - I use the bottom of a wooden spoon to mash it up a bit. (We are classy over here...) After muddling the pineapple sage leaves and lime, add ice, squeeze the juice of half a lime over the ice cubes, add 1 1/2 to 2 ounces simple syrup and 2 ounces rum and stir it around a bit. Top it with tonic water. Enjoy!
For more garden-fresh cocktails (and other recipes!), visit my blog!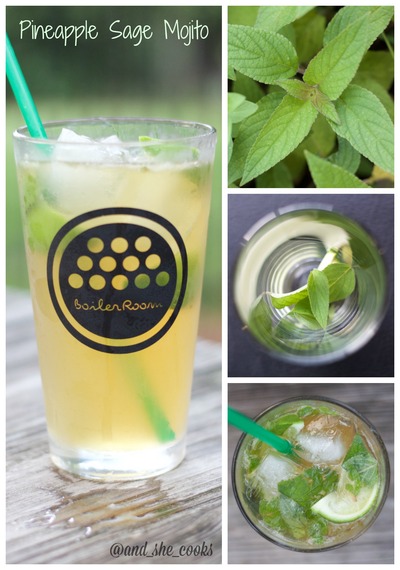 Popular in the Community