South African authorities reported that the death toll in the Pinetown accident rose to 27 overnight, according to the Associated Press. At least 80 people were reportedly injured in the crash.
In the wake of the tragedy, video footage of the multiple-vehicle accident emerged on eNews Channel Africa. The first-hand video of the Pinetown accident (seen below) appears to have been filmed by a dashboard camera in a vehicle that was approaching the intersection before the crash.
In the graphic footage, vehicles are seen crossing into the middle of the intersection after the traffic light turns green. Moments later, a large semi-truck crashes into the automobiles, thrusting them out of view.
"He has been charged with culpable homicide, and reckless and negligent driving," Colonel Vincent Mdunge said, according to News24.
The loss of such a high number of people, some of them breadwinners is painful and has affected so many households negatively. We urge road users especially drivers to exercise caution on the roads especially when carrying passengers. We extend our deepest condolences to the families and relatives of the deceased and wish those in hospital a speedy recovery.
Warning: Video footage of the Pinetown accident is graphic and may not be suitable for all audiences.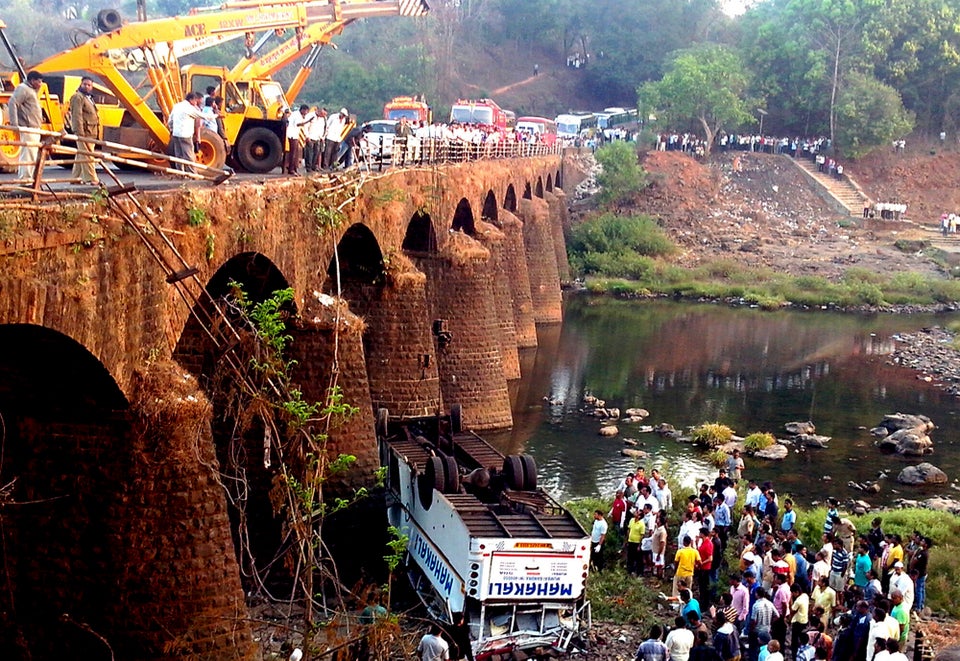 Bus Crash In India
Popular in the Community