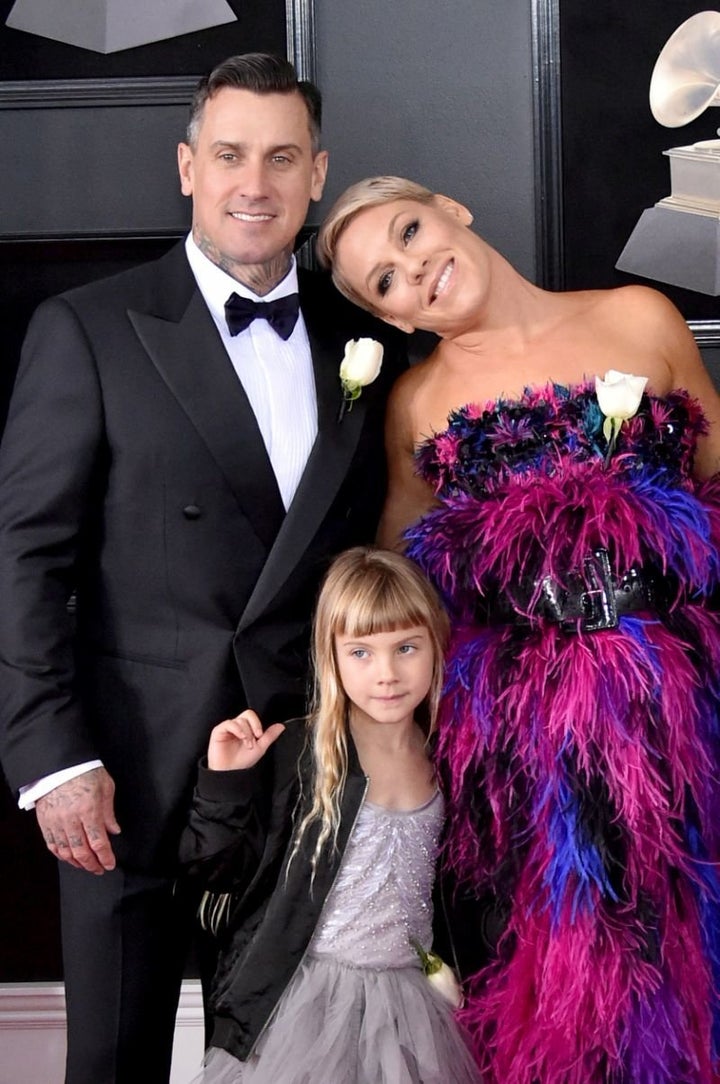 Not all tooth fairies are created equal, apparently.
Things are a bit more generous at the Hart household, according to an Instagram post from off-road truck racer Carey Hart. The post shows Willow Sage, his 7-year-old daughter with pop star wife Pink, holding a freshly yanked tooth in one hand and a crisp $100 bill in the other.
That's a considerable amount of cash to flash for one baby tooth — but it may be down to a special bet rather than something Willow Sage should expect to be deposited underneath her pillow with every missing premolar.
Hart's caption explains that he and his daughter made a bet: If she pulled out the loose tooth herself in one go (ouch!), the money was hers. Challenge accepted — and completed.
Some commenters joked that they'd like Hart and Pink to adopt them, but there were a few critical reactions.
"You do realize every tooth is now gonna cost you 100 bucks each," read one comment.
"Geez. Lifestyles of the rich and famous!" remarked another follower.
"$100 for a tooth!!!" someone else wrote. "Bloody hell! That's just setting kids up to expect everything on a silver platter in life!"
"It's cute but what about the parents that can't afford a 100 bucks for the tooth fairy?" a follower added.
But other parents got a kick out of Willow's windfall, admitting that they too will increase the tooth fairy bounty — though not necessarily all the way up to $100 — to reward their kids for bravely pulling out a tooth.
At that rate, who wouldn't part ways with an incisor or two?
More from Yahoo Lifestyle: