It's no secret Pink is riding the #NormalizeBreastfeeding train. The singer has posted several photos of herself nursing her kids on Instagram.
Appearing on "The Ellen DeGeneres Show" on Wednesday, Pink opened up about the public perception of breastfeeding. "It's such a weird thing that people have such strong opinions about breastfeeding. It's a child, and it needs to eat," DeGeneres said.
"Strong opinions about things that don't affect their life at all," Pink responded. "I'm feeding my kid. Would you rather him scream? Because he's very capable of that, too."
The host also gave her guest a special Ellen-branded breast pump system.
Pink and her husband, Carey Hart, have two kids, 6-year-old Willow and 8-month-old Jameson. During the interview, the singer also talked about her empowering VMAs speech about teaching her daughter to love herself.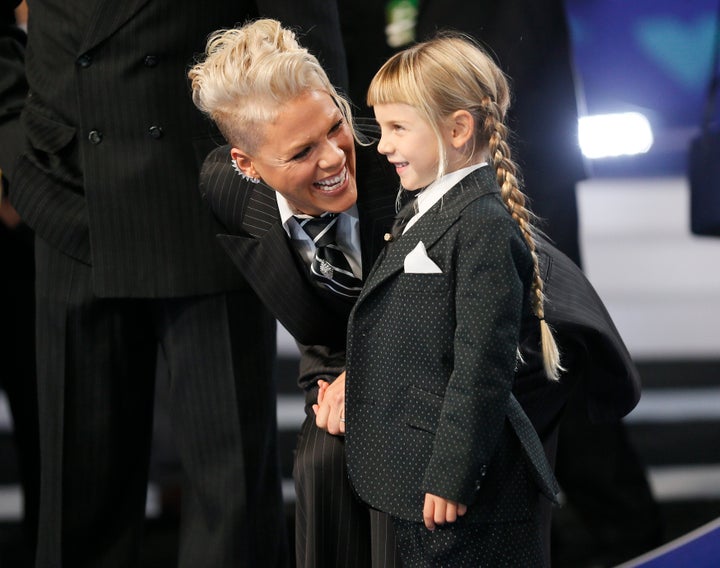 She told a story about Willow saying she felt like the "ugliest girl in the world" because she looks "like a boy with long hair." Pink said in her speech that she then made a PowerPoint presentation of legendary rock stars who embraced their individuality and didn't try to conform to society's expectations around looks.
Appearing on "Ellen," however, Pink confessed that her husband corrected her after the VMAs and informed her she'd made a Word document, not a PowerPoint.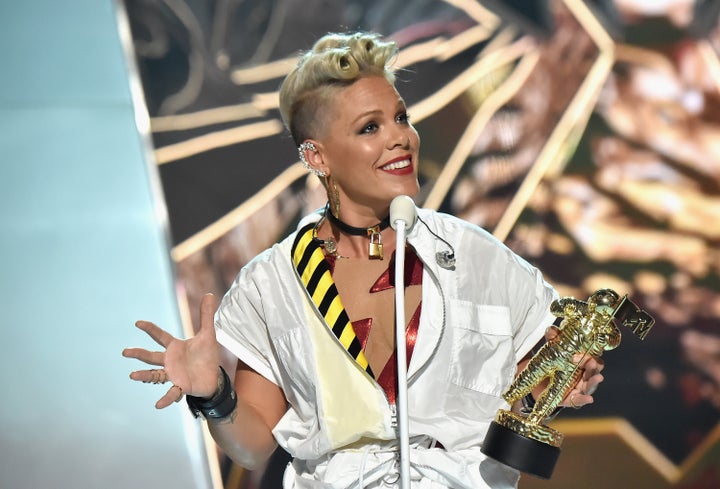 Still, her message remained the same: Live your truth.
"It doesn't feel good to hear mean things about yourself, but if you're human you're going to hear it," Pink said. "If you're past the age of 12 you will at some point be heartbroken by someone else. So, I'm just trying to make her more resilient."
During her time on the show, Pink also shared Willow's thoughts on going to the VMAs, discussed her "meatball" Jameson's baby name, and played "Never Have I Ever" with DeGeneres and Reese Witherspoon.
Related
Before You Go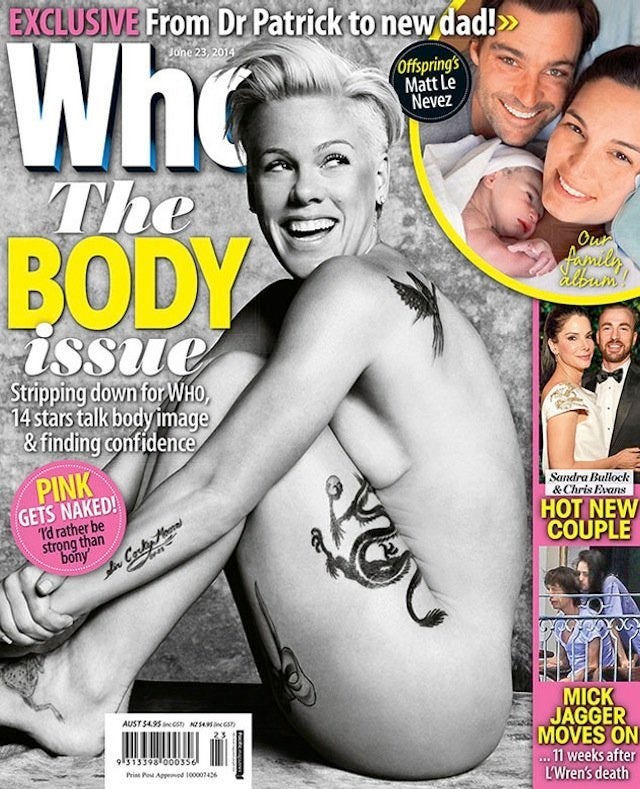 9 Times Pink Reminded Us To Love The S**t Out Of Our Bodies