The world of chocolate just got a little sweeter.
Barry Callebaut, a global supplier of cocoa products, has invented a whole new type of chocolate adding a fourth choice to the current line up of dark, milk and white varieties. And that's not all, the chocolate, the company says, is naturally pink.
This new chocolate has been named "ruby." According to the company, it offers an entirely new taste experience, which is not "bitter, milky or sweet, but a tension between berry-fruitiness and luscious smoothness."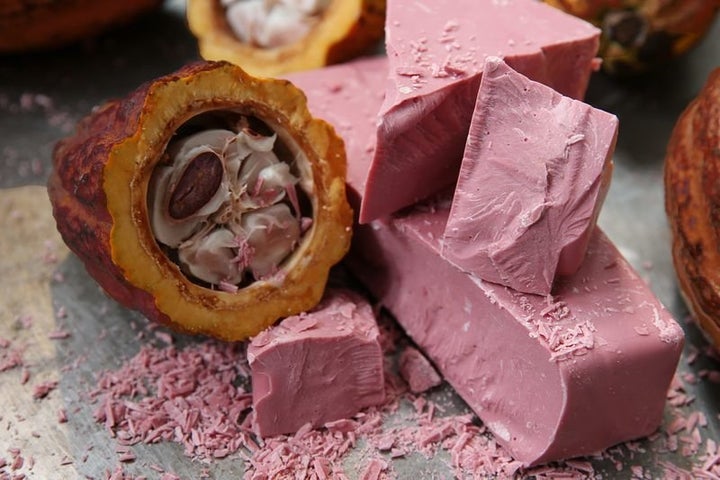 Ruby chocolate is made from ruby cocoa beans, which are grown in the Ivory Coast, Ecuador and Brazil. The unusual color comes from a powder achieved through processing, Barry Callebaut CEO Antoine de Saint-Affrique told Bloomberg. The company's research department unexpectedly discovered the color around 13 years ago while conducting studies of cocoa beans.
The new chocolate has been tested in markets across the globe. De Saint-Affrique says that it has gotten positive feedback and may appeal to Chinese consumers. But not everyone is on board. As Eater reports, some chocolate specialists have their doubts about this new product, calling it a "classic marketing hype."
Food critic and Eater contributor Megan Giller says she "hopes that in the future, big chocolate companies will focus on making quality chocolates with unique flavors and pure, ethically sourced ingredients rather than gimmicks designed to trick consumers. There are already single-origin chocolates with delicious fruity notes — they just aren't bright pink."
Marketing hype or not, many folks believe this chocolate will appeal to millennials as many other rose-colored things have in the past.
It's unclear yet if this product will be on the market in time for Valentine's Day, but if it is we're sure there will be many naturally-pink chocolate hearts stocking the shelves.
Before You Go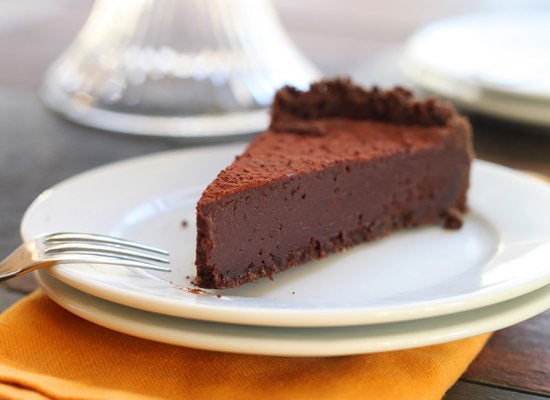 Dark Chocolate Recipes
Popular in the Community