Okay, I'll admit it: I want a light pink coat for fall. Yes, I know it's the biggest trend of the season (as I've been told by Vogue, Style.com and just about every magazine), and I know they're already all over the streets of New York, but I still want one. I'm also aware of the fact that I already own enough coats to last me until the apocalypse, but I still want one.
Ever since I saw the boxy coats on the Fall 2013 runways, I've had my eye on them. First of all, I love the color. As a girl who shied away from pink for years, these jackets left me wondering why. The light color seems like such a contradiction from all the dark tones we're so used to seeing in the fall (which I love), and the oversized silhouette is perfect for my tall frame.
Here are some of the coats that made me wonder if paying my rent this month was really necessary: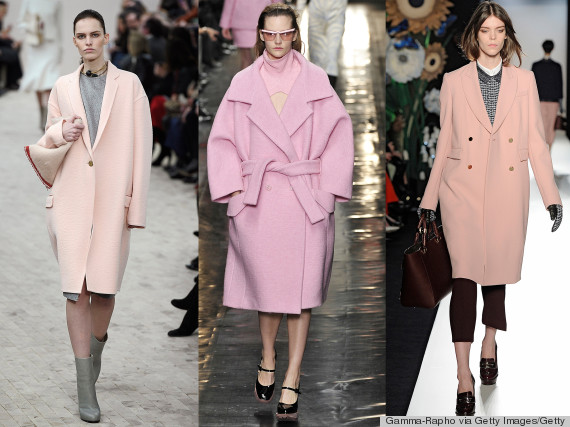 (L-R): Céline A/W 2013, Carven F/W 2013, Mulberry A/W 2013
Unfortunately, the $2,000+ price tags on these bad boys falls just slightly outside of my budget. But thanks to stores like Zara and Topshop, I can get something similar for way less money.
Though it certainly took some digging, I've managed to find over a dozen pink coats that I'm dying to try on. And the best part? They won't break the bank.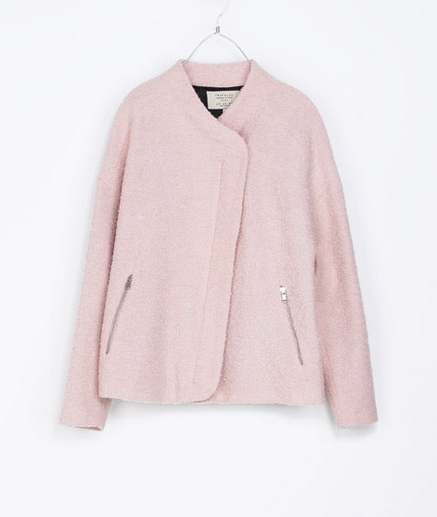 Affordable Pink Coats
Related