What happens to all the trash and chemicals washed into the ocean after heavy rains? A team of U.S. and Mexican scientists are trying to find out by dyeing the ocean bright pink.
During the experiment, known as the Cross Surfzone/Inner-shelf Dye Exchange project, or CSIDE, researchers track the dye's movement and dilution as it mimics the movements of pollutants that may affect human health and coastal ecosystems.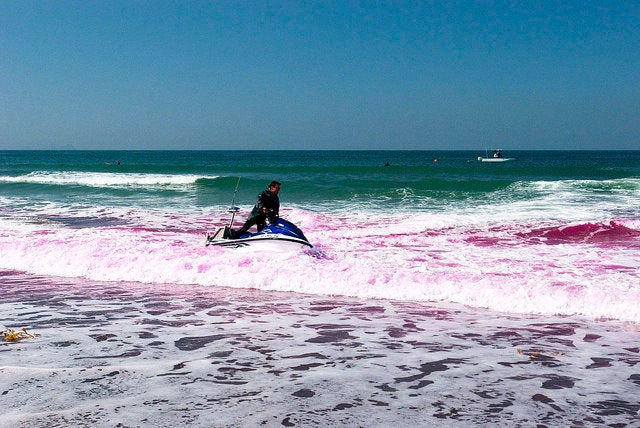 During the first phase of the experiment on Sept. 23, researchers released 30 gallons of dye in the 8.5-mile stretch of water between Imperial Beach and Coronado in Southern California. Falk Fedderson, the project lead, said he was surprised with the results.
"We thought it would rocket in a plume up the surf zone, up the coast," Fedderson told the San Diego Reader. "It did that for a while, but then the dye just went offshore, and then it decided it wanted to go to Mexico. It basically did a U-turn."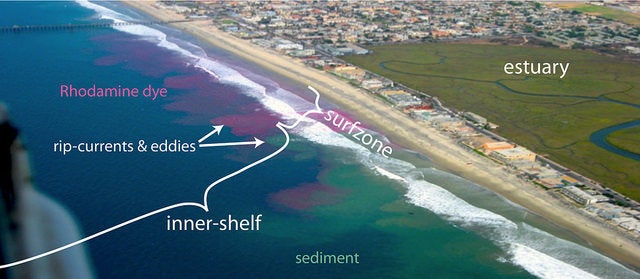 "This work applies broadly to coastlines around the world and has local relevance to the water quality problems experienced in the San Diego Bight," Sarah Giddings, co-leader for the project, said in a press release. "We have developed a binational team of scientists because coastal water quality is not a national issue. Water currents, waves, and watersheds do not follow borders and thus neither do the things carried by the water."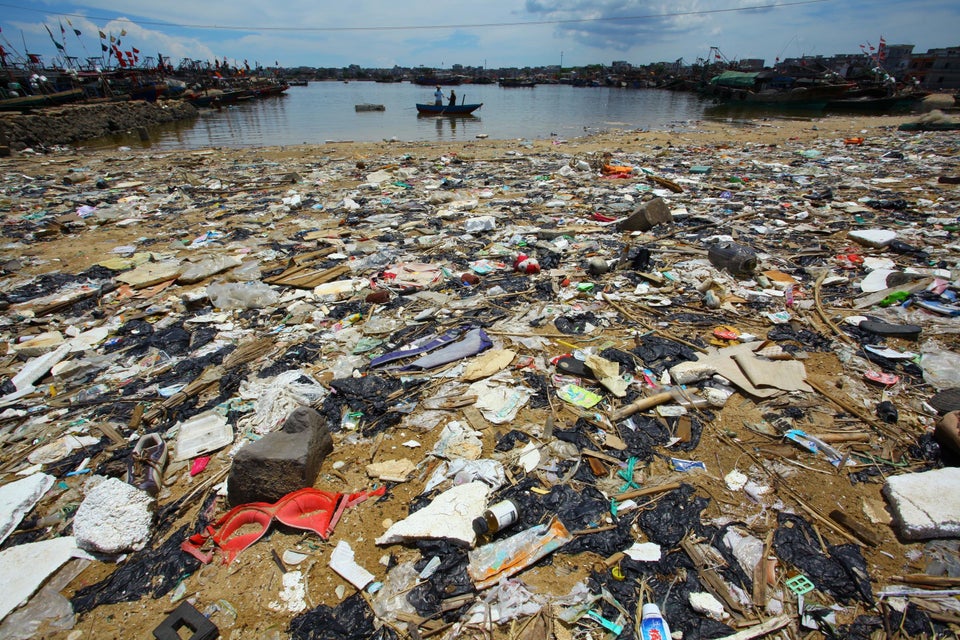 Garbage In The Pacific Ocean
Popular in the Community