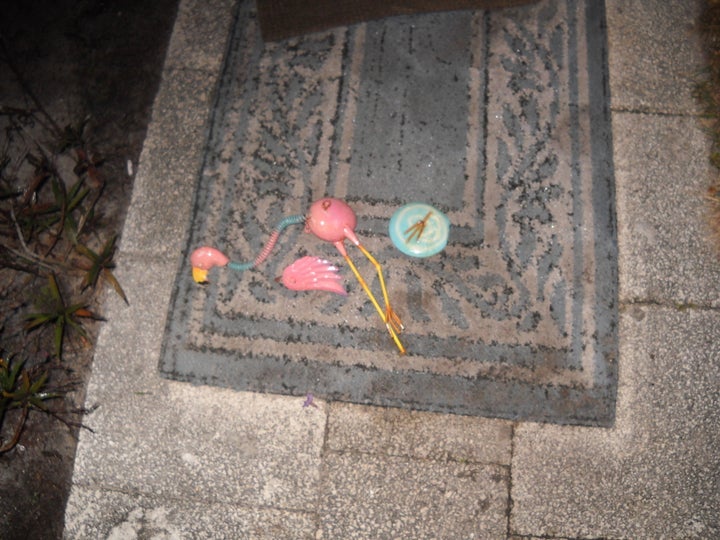 Birds of a feather may flock together, but this kitschy attack is one of a kind.
Police in Florida arrested a woman earlier this month after she allegedly destroyed a pink flamingo lawn ornament by violently banging it against a man's front door, according to an incident report obtained by the TCPalm.
Amanda Goss, also known as "Mandy," allegedly attempted to enter the City of Sebastian home around 2 a.m. on New Year's Day. When the resident, a 65-year-old man unnamed in the police account, did not allow Goss to enter, the 29-year-old became irate.
Goss, who already had an active trespassing warning against her for the residence, was arrested and charged with misdemeanors for trespassing and criminal mischief. She is no longer in police custody.