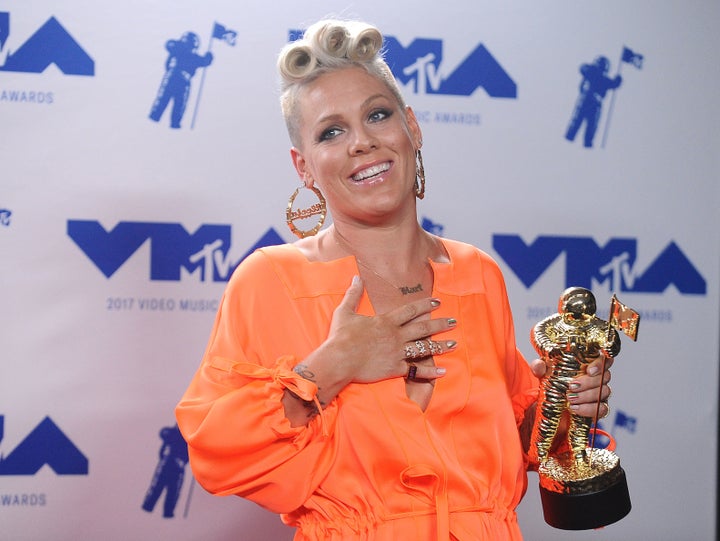 Rocker Pink has a new album on the way and a documentary to go with it. While filming, the singer, who is known for her refreshingly honest take on motherhood, discussed her busy life with her family on tour, and illustrated just how hectic it can be with the perfect parenting example.
In the documentary, which follows the creation of her upcoming album "Beautiful Trauma," Pink gives an explanation of what it's like to have two kids while also making an album and touring.
"It's so many moving pieces," she said. "It's a lot of parts ― the studio sessions and you write the songs and then you have to finish the songs. And somebody is in New York and somebody is in Philadelphia and then maybe there's a choir in Philadelphia. And then it's photo shoots, video shoots, you're in dance rehearsals and then you're maybe on a festival tour at the same time over here and you're getting ready for your regular tour, so it's rehearsals and it's putting on shows. And then your 6-year-old has surf camp and your 8-year-old has a vaccination and then your album is out."
When someone behind the camera points out to Pink that her son, Jameson, is actually 8 months old at that time, not years, the singer has a funny response.
"I said 8-year-old?" she says. "Ah, shit."
Many fans replied to Pink's trailer to laugh at the funny moment and praise her for being there for her kids. One mom joked that she had also experienced "#mombrain" from time to time.
Related