Last weekend, elementary school student Hailey Stone of Edna, Texas, participated in a charity "color run." When she returned to school on Monday, she was given an in-school suspension, according to a local Fox affiliate.
In a color run, participants race in white clothing while volunteers throw powdered dye -- generally natural corn starch -- leaving the runners covered in colors.
"The pink and blue specifically have been known to stain blondes for a few days," The color run says in cleaning information. That's what happened to Hailey. She went to school with shades of pink still in her hair -- and was promptly suspended.
The school and district did not respond to requests for comment. But the principal told Fox Chicago that "having unnatural color hair is a violation of the school's dress code. It is a level one offense and the consequences vary. All parents sign the student code of conduct which outlines a student may not have colored hair."
The Edna Elementary School handbook specifically bans "extreme hairstyles, color, and ornamentation." It specifies that girls' hair "must be neat and clean," and forbids makeup.
"We didn't plan for her to be colored like that," Hailey's mother Carol Stone told Fox Chicago. "It definitely wasn't done on purpose, so I didn't believe it was right for that to happen."
Stone took her daughter out of school on Monday and planned to return her after the pink was out of her hair.
Lucinda Rodriguez, owner of a local salon Edna, offered to change Hailey's hair to get her back to school. Hailey reportedly went to another salon to get the pink out.
"You just never know what circumstance someone might be in so that they might need some help. Whatever the reason might be, we just wanted to offer our services," Rodriguez said, according to Texas outlet KAVU-TV.
Related
Before You Go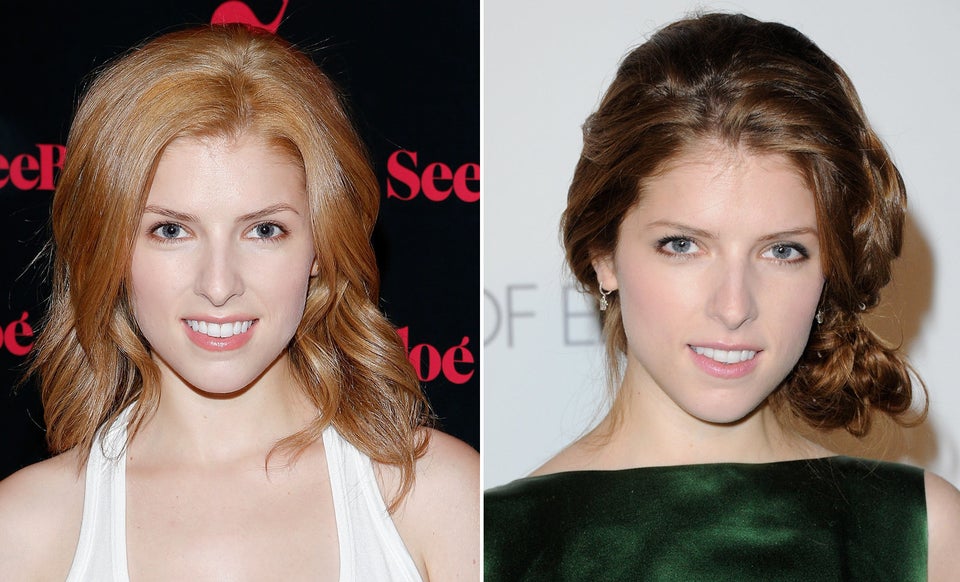 Celebrities Who've Changed Hair Color