While most of my friends and the girls here at the office reach for red or coral lipstick to pull their look together, my go-to hot pink is sort of unexpected. The girlie shade is fresh, youthful and not as intimidating as you might think. However, wearing a less-than-flattering pink is simply asking for critical stares and awkward Nicki Minaj comparisons. That said, there are a few things to consider in order to getting the shade right. Chanel celebrity makeup artist Angela Levin shares her tips on how to wear pink lipstick. And scroll down for celebrity inspiration and product recommendations to recreating the look.
The perfect pink lipstick matches your personality
Lipsticks often look different on each person and tend to be a different color than what you see in the tube. The best way to know if it's going to work, is by simply trying it on. If you are light or fair-skinned like Keira Knightley and Kate Bosworth, try cool or pale shades of mauve or rose pink. If you have a medium to dark skin tone like Sofia Vergara and Jennifer Hudson, go vibrant with berry and fuchsia. And this spring, switch your matte lipstick for one with a creamier finish or try a shimmer lipstick instead for a night out.
To line or not to line?
I love a lip liner as it helps with creating a better lip shape, prevents the lipstick from running and keeps it on longer. But if you are only going to purchase one liner, chose a color that is similar to your own lip color or just one shade darker. You can use it with any lipsticks regardless of the shade.
Don't forget about the finishing makeup touches
Make sure to lightly apply foundation around the lip area to tone down any redness and help to define the liner. Complete your look with mascara and by using a dab of your pink lipstick instead of traditional blush.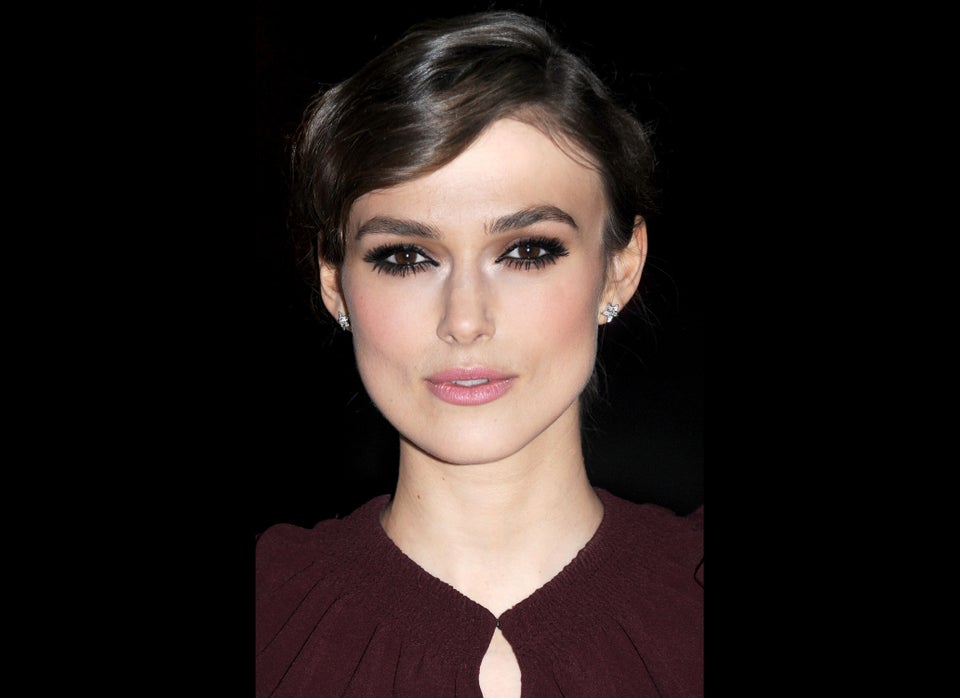 15 Celebrities Wearing Pink Lipstick