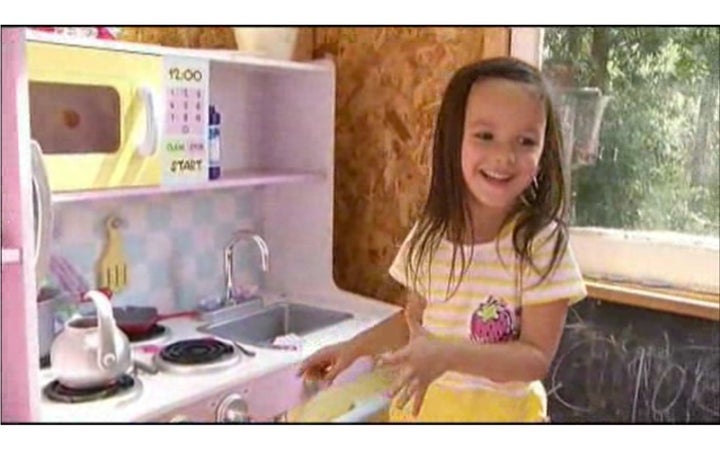 In today's WTF, we have a Georgia family being sued by their homeowners association because a 4-year-old girl's backyard playhouse is pink.
Because OHMYGAH what will happen to the property values if a little girl plays in her backyard?
Under the homeowner association's rules, structures like sheds and garages are deemed "landscape improvements," and both the structure itself, and the color, must be approved by the HOA. The HOA contends that homeowner Becky Rogers-Peck had permission to build the playhouse, but not to paint in pink.
Ms. Rogers-Peck argues that the playhouse isn't the same as a garage or a shed.
"I consider this play equipment like a trampoline or a swingset," Ms. Rogers-Peck said on the Today Show this morning. "Originally, I was just going to buy a Little Tikes Playhouse, and what would have been the difference?"
"Part of the approval is the color," Susan Bradley, HOA president, told August NBC station WMBF. "We didn't disapprove of the play house. We disapproved of the color of it."
The dispute has been ongoing since April, when neighbors complained about the pink playhouse, which cannot be seen from the front of the house. At a recent HOA meeting, Ms. Bradley said that three or four people had complained.
Former Congressional candidate Wright McLeod is the attorney representing the HOA in the case. Local reporter Lauren Walsh asked Mr. McLeod if he thought suing someone over a pink playhouse was, well, dumb.
"I regret that it had to come to it. But to answer your question, I don't think it's dumb. I think it's regrettable that the homeowner would not comply with the rules."
Presumably Mr. McLeod is getting paid for his time, so I would guess it wouldn't be productive for him to say that the lawsuit is dumb. And some residents are outraged that the a lawsuit will cost their HOA money, reported WAGT.