In the week since music icon Prince's untimely death, it seems like every artist has shared their own story about the fallen star. Some have mentioned his genius, others his compassion, but few have been as hilariously candid as Pink.
Tossing those rose-colored glasses aside, Pink shared a story about the "Purple Rain" singer during an interview with the Australian morning show Fitzy and Wippa this week. Apparently, the two had a heated encounter backstage concerning a potential collaboration. According to Pink, Prince, who was fiercely protective of his music, refused to partner with her because she didn't own her masters.
"I asked him to collaborate with me and he asked me if I owned my own master," she told the radio hosts. But Pink was still early on in her career, having just recently signed a record deal and in no position to demand the original recordings of her music.
"He told me to call him when I did and I told him he was a 'rude fuck,'"she continued. "Then I went on stage."
But 17 years later, Pink has had a change of heart, explaining she's regretful of her actions because she now understands what Prince was trying to communicate.
"I was 19 at the time," she said. "I didn't see people coming from good places back then."
Her feelings toward Prince have evolved since then. On the day he died, the "Just Like Fire" singer took to social media to commemorate the R&B legend, sharing a photo of the "Prince" album cover, as well as writing, "The world has lost a lot of sparkle this year :( ."
Their potential collaboration had to have been called "Sparkle in the Air," right?
Before You Go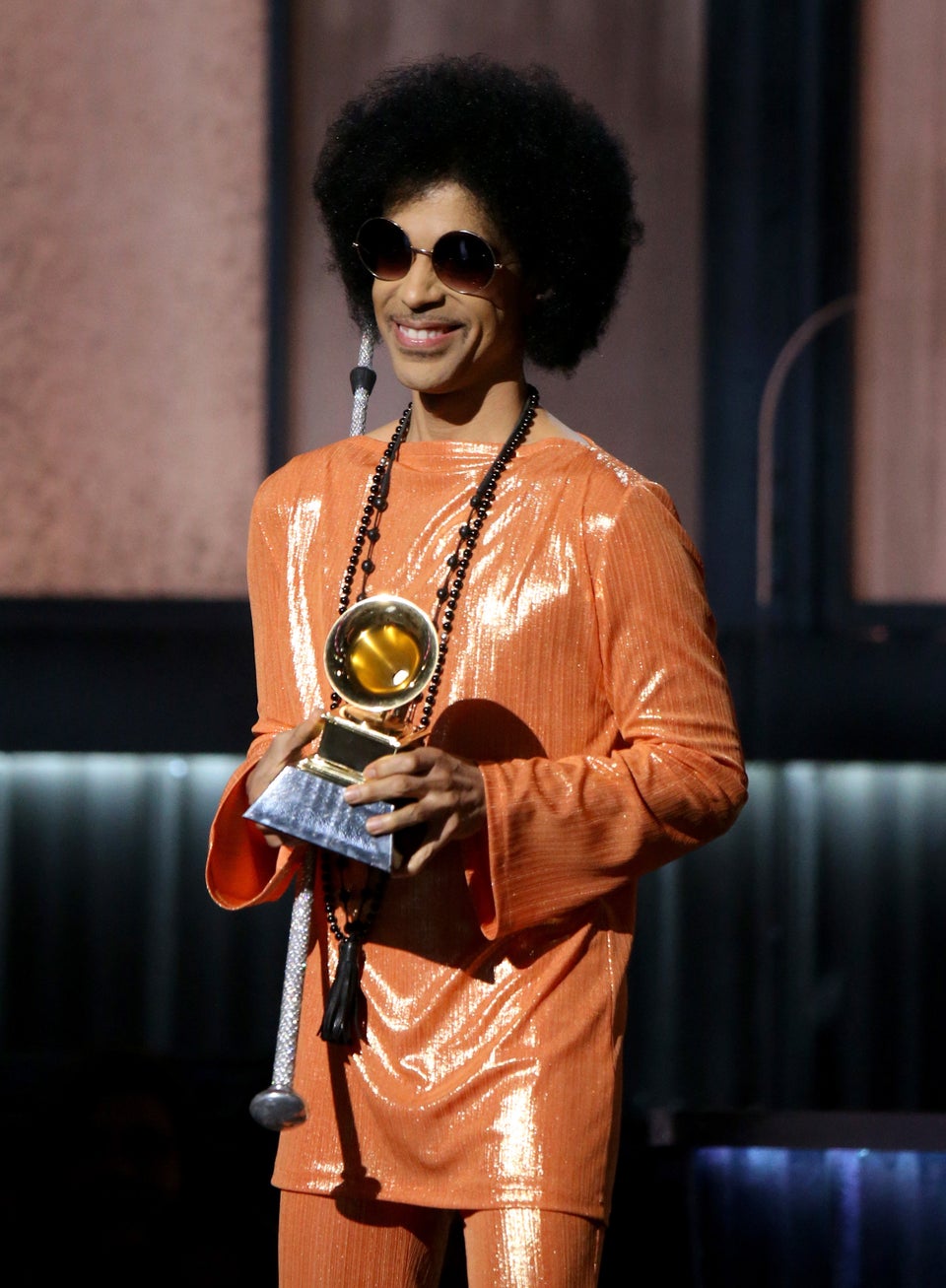 Prince Through The Years
Popular in the Community