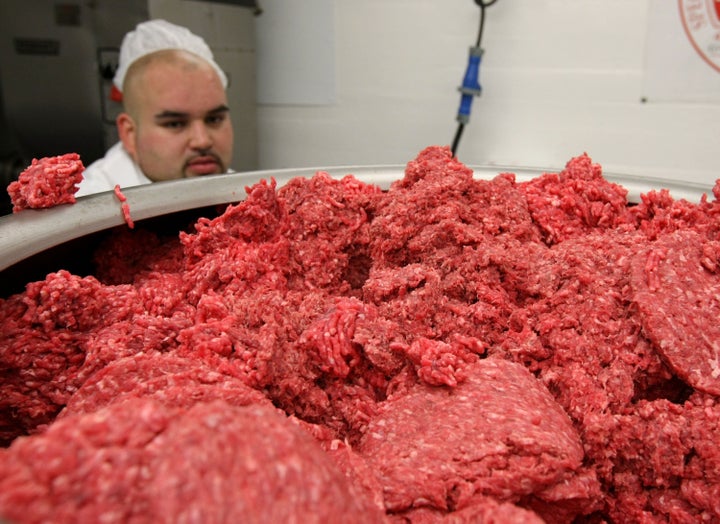 The price of beef has risen dramatically in recent months and years. That's led many consumers to shift away from steaks and towards cheaper hamburgers and meatloaves when they've had a hankering for cow. But record highs mean that even ground beef is getting pricier. What's a supermarket, looking to keep the price of ground beef competitive, to do? Use the cheapest possible kind of ground beef: the much-reviled "pink slime."
Avila was tipped off to the startling figure by a whistleblower at the USDA -- who says he has quit his job out of disgust with the product.
If you want to avoid pink slime altogether, then, and don't want to eat at McDonald's, you may have to buy your own meat grinder. Or stop eating hamburgers.
Watch below for Diane Sawyer on Jim Avila's report:
Related