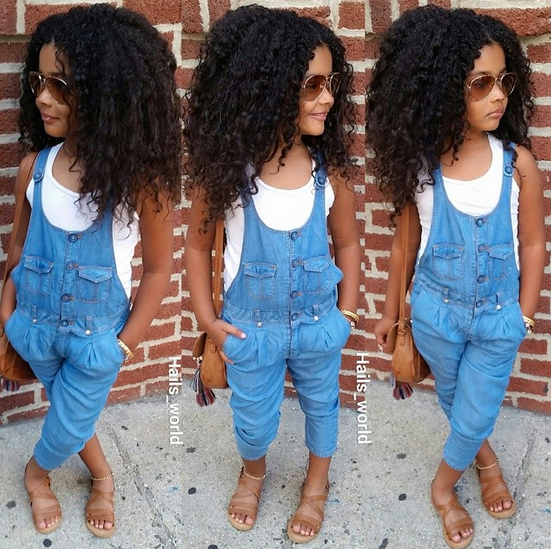 Meet Haileigh, the 6-year-old who has more spunk in her pinky finger than most people have in their entire bodies.
The NYC native has a great sense of style and an Instagram account to prove it. The feed, run by her mom, Zulay, features the tyke in overalls, aviators and floppy hats.
Zulay says that her daughter is a true fashionista and when she grows up, "she wants to be a designer because she feels her designs would make everyone feel fabulous." Get it, girl.
Until we see her designs on the runway, check out some of our favorite photos of Haileigh below.