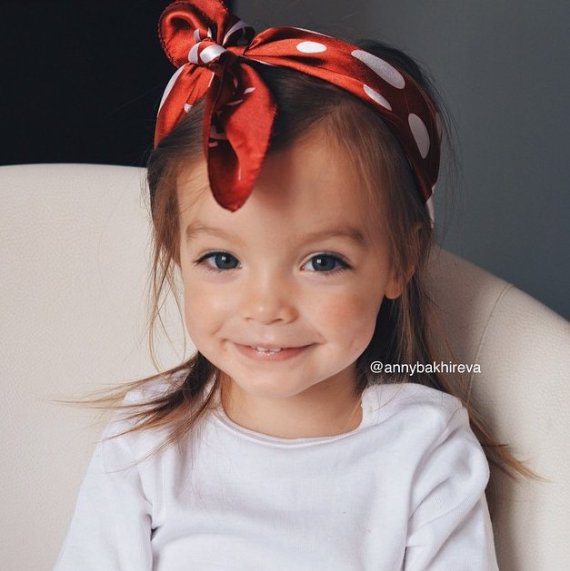 Photo credit: Instagram.com/annybakhireva
Meet Anastasiya, one of the most adorable little humans we've ever seen.
The two-and-a-half-year-old Moscow-based cutie has built quite the Instagram following, most likely due to her baby blue eyes and stylish outfits. The account is run by her mother, Anna Bakhireva, and features photos of the tot in beautiful silk scarves, stylish top knots and teeny tiny sneakers.
While it's easy to assume that little Anastasiya is a model, she isn't and she isn't even that interested in fashion ... yet. However, Bakhireva did tell us her daughter's one weakness: shoes. "She wear[s] Hunters inside the home or her small Uggs in the middle of summer." Looks like this is a girl after our own hearts.
Check out some of our favorite snaps of Anastasiya below, and tell us you aren't melting over all the cuteness.