Pinterest this week announced its first head of diversity, as pressure builds on tech companies to hire outside their white/male comfort zone.
Candice Morgan, a black woman who's spent a decade working with various businesses at the nonprofit women's business group Catalyst, will help lead the company's fairly ambitious efforts to hire more women and people of color.
Pinterest's announcement comes less than two weeks after Twitter was called out for announcing that it had hired a white guy to head up its diversity efforts.
"Diverse teams — in terms of demographics and thought — outperform homogeneous teams on innovation and problem solving," Ms. Morgan told the New York Times in a statement. "I've spent my career advising major businesses on best practice in diversity and inclusion, and am thrilled to join Pinterest, a company committed to bringing the fullest creative potential to our product."
Little is known about how Twitter plans to address the lack of women or people of color at the social network.
Scrapbooking site Pinterest, on the other hand, has been pretty rigorous and open about its efforts over the past year or so, even publicly announcing goals around diversity in hiring over the summer. That's notable. Few companies announce any diversity goals, though that's a crucial part of making progress, according to research.
Here are Pinterest's goals for 2016, announced this summer:
At least 30 percent of the new engineers it hires will be women.

At least eight percent of engineers should come from "underrepresented ethnic backgrounds."

That it would implement a "Rooney Rule," around hiring -- meaning that at least one minority candidate and one female candidate has to be interviewed for all leadership positions.
Pinterest also audited pay at the firm to ensure women and men were compensated fairly.
Those announcements came after a solid year of trying to diversify and not really getting anywhere, as Fast Company reported in November. The percentage of women in tech roles was stuck at 21 percent, unchanged from 2014. Only one percent of its 700 or so employees is black; two percent are Latino. The tech team is overwhelming white and Asian.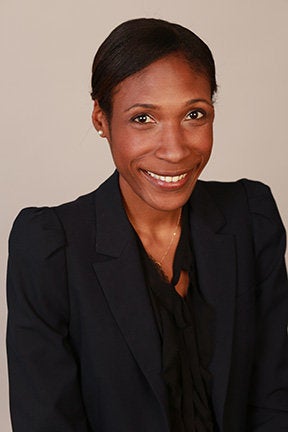 One problem, cofounder Evan Sharp admitted to Fast Company over the summer: The company was still prioritizing employee referrals in hiring. That means, white and Asian workers recommend their white and Asian friends. It's why Intel doubled referral bonuses for employees of the tech company that refer candidates from underrepresented backgrounds.
Presumably, these new moves on diversity will help in the coming year. Pinterest also said this week it was launching an apprenticeship program for workers with non-tech backgrounds, who will have the opportunity to be hired full-time every quarter, the company said in a statement. A separate initiative will be aimed at bringing on underrepresented college students as interns.
Support HuffPost
The Stakes Have Never Been Higher
Related
Popular in the Community