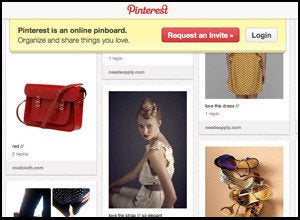 In recent days, Pinterest has at times loaded slowly, crashed upon pinning or re-pinning, and served up 404 error pages. This evening, some are having trouble accessing Pinterest at all.
(Are you having problems accessing Pinterest? Let us know in the comments below.)
Among those reporting problems with Pinterest today are Pinterest users on Twitter.
Pinterest hasn't addressed such claims on its Twitter page, Facebook page or blog. At the time of this writing, none of those have been updated in the past five days.
The only two social networks more popular than Pinterest right now, Twitter and Facebook, have had their own downtime over the years, but have been mostly reliable in recent months. Downtime used to be a much bigger problem as those sites grew.
DownRightNow.com, which looks at the status of popular Internet services, does not track the status of Pinterest.
Related
Popular in the Community