Don't panic. The outdoor wedding ideas and stuffed French toast recipes are safe!
In January, Pinterest asked a group of pinners (they didn't ask me either!) to test out a new look they designed to "make discovering things on Pinterest easier." After analyzing their feedback, it seems they've made some changes that they're getting ready to launch. They've already started sharing the new look with a select few. The goal of the update is to provide users new discovery features and a simpler and cleaner design.
Personally, I just want the search box to recognize my typos instead of telling me there are no search results for "spring home defor," but that's just me. Now I know we all hate when our most frequently used sites change their looks on us! But, before you go getting your craft supply box all in a bunch, I'll give it to you short and sweet. It's not that different. At least not different enough that you will be bitching about in your Facebook status. Here's what it you'll find, in a nutshell.
New Discovery features:
In the hopes of making four hours of your eight hour workday trolling Pinterest easier, they added a few new things to the close-up view of pins, including pins from the same board, pins from the same source, and a section called "People who pinned this also pinned." That's pretty cool. This will help you see other stuff you really want to make but probably never will..i.e. DIY wainscoting your entire staircase with picture frames and painting the risers with a homemade chevron stencil! But seriously, it's actually a really helpful feature.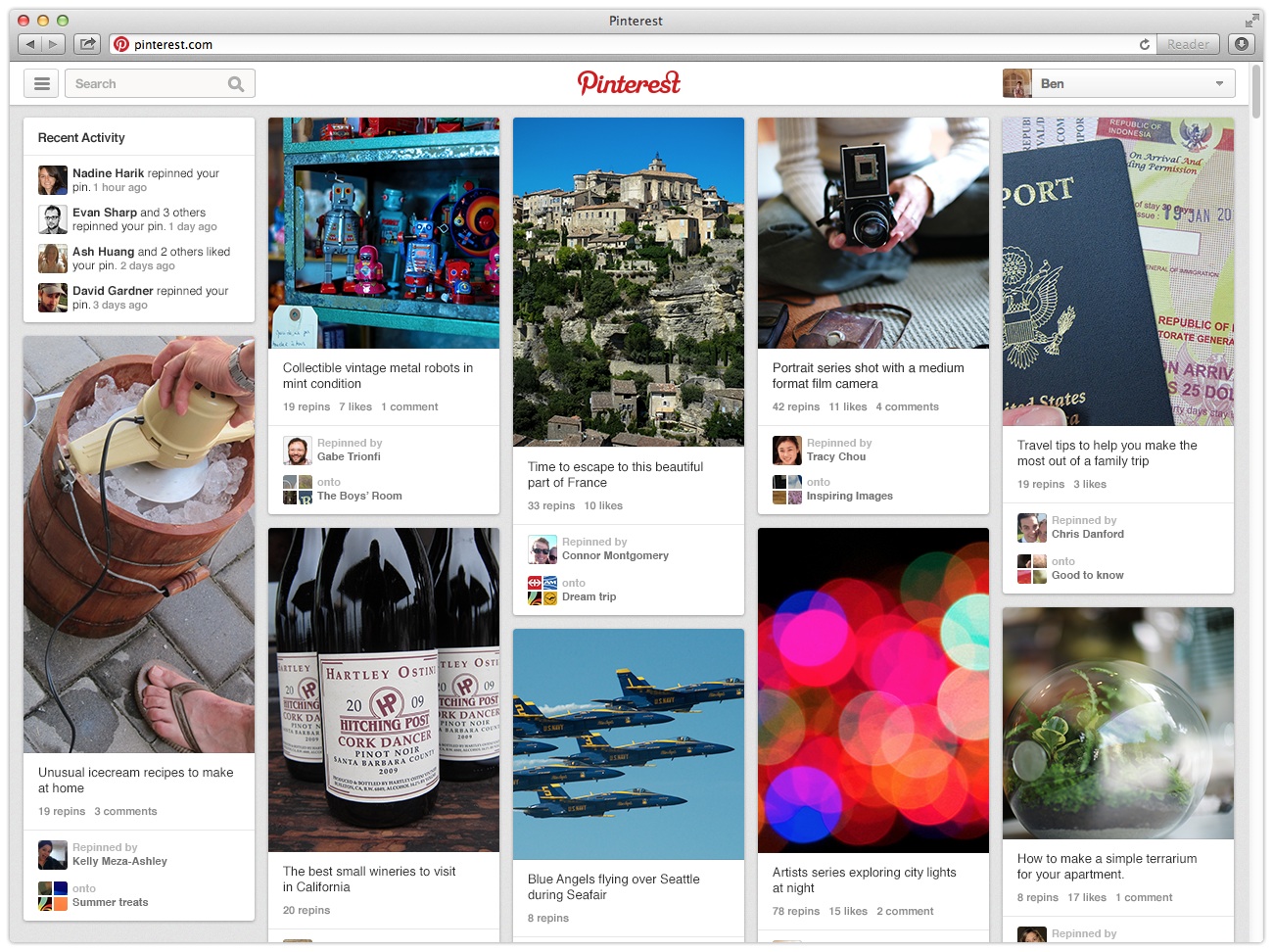 Bigger Pins:
They cut out the borders, so your pins will appear larger than before. This is great for people who look at desserts all day. You might want to add a few workout inspiration boards to your feed, just saying.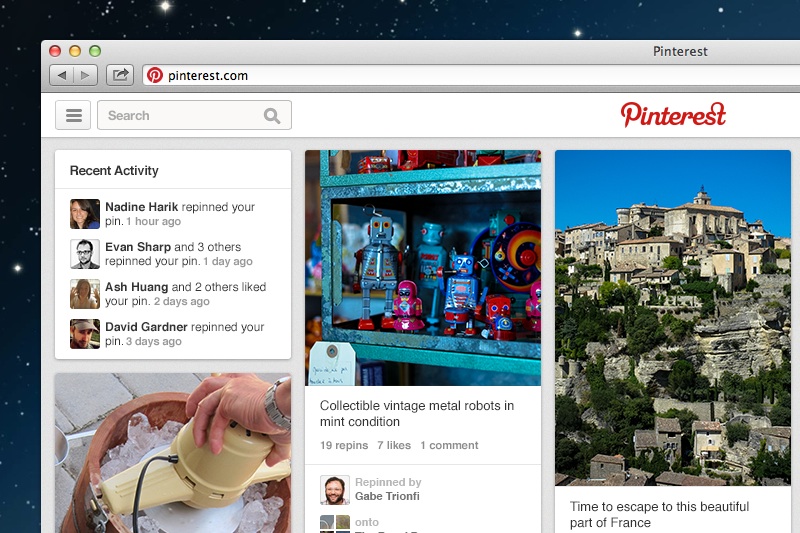 Same Grid Design:
Basically, this means it should work and feel better without you noticing or having to learn any new skills. Because learning how to make an 18-layer ombre cake is hard enough!
So you see, it's really not that different. I can only assume the idea is for it to work more efficiently for us so that we spend more time on the site. Maybe I really can make my own laundry detergent with baking soda and lemons. And that waterfall braid would look so good on me... Oh, there's a tutorial, too!
Check your local TV listings for more of celebrity designer, Courtney Cachet's gift guides, style ideas and tips. You can catch her frequent appearances nationwide on TV and online, where she dishes out all the latest in all things fab for your home and lifestyle! Keep up with her on www.courtneycachet.com or Facebook and join the conversation!