The next big thing to hit your living room could be Pinterest.
In a "CBS This Morning" report aired March 29, CBS revealed how some creative Pinterest users are bringing the site to life through "Pinterest Parties," where Pinners and friends of Pinners share craft ideas they've found on the site and create them together, all while enjoying Pinterest-inspired food and drink.
Cameras caught the fun had by one such party-throwing user, Patch columnist Kristi Gilbert, who invited CBS correspondent Lee Woodruff and some friends over for a "Pinterest Party" on March 24.
The stay-at-home mom threw her very first "Pinterest Party" just a few weeks ago on March 11. Prior to the get-together, Gilbert asked guests to scour Pinterest for their favorite crafts and to show up at the party with a wrapped parcel containing the items and instructions necessary to assemble that craft. During the festivities, guests swapped packages and went home with all the fixings for a fun new item or recipe.
Gilbert wrote excitedly in a March 26 Patch post:
Without hesitation, I told her I would absolutely throw one if it meant they would come and film the party. A few emails and phone conversations later, she booked the flights and I sent out the Evite!

Even a few small businesses are jumping on the "Pinterest Party" bandwagon by holding larger, Pinterest-inspired events. On April 12, Texas-based interior decorating company Redesign Your Decor is throwing an interactive "Pinterest Party" called "Toast To The Coast", where Pinterest users will not only be able to share and bring to life craft ideas, but will also be able to seek advice for their favorite DIY Pinterest projects from actual creative professionals.
Watch the video above to see how Gilbert's Pinterest party turned out. Then, flip through the slideshow below to check out some of Pinterest's prettiest pinboards.
What are your thoughts on Pinterest parties? Would you attend one or host your own? Share your thoughts and ideas in the comments.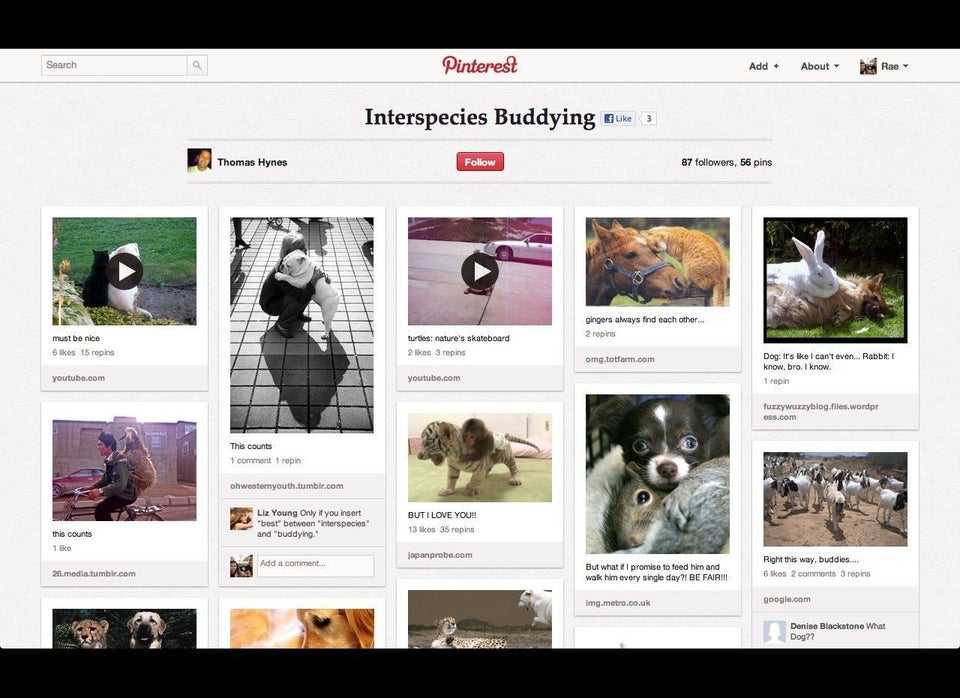 Related
Popular in the Community