Social media sites serve many purposes, but only one truly gets you engaged in the wide world of do-it-yourself (DIY). If you haven't discovered it yet, Pinterest can be the ultimate source of infinite new and creative ideas, no matter what your age, gender, interests, or education. Crossing all boundaries of religion, politics, and geography, Pinterest is (in its own words,) "the visual bookmarking tool that helps you discover and save creative ideas."
In midlife and beyond, we're often looking for new pursuits, or looking to polish up the pursuits we've spent years trying to perfect. You may think that you have the most amazing way to make weeknight chili, but after 40 years of making the same recipe, you (or your partner) are getting just plain bored. You don't feel like investing in a new cookbook, and you don't need to throw away your old recipe entirely, but you just feel like you could benefit from a slight new twist.
You might also find yourself pushed to explore the boundaries of your crafting knowledge by a request from a son or daughter for you to build a dollhouse or crochet a scarf for your grandchild. You can search through all the instructions, books, and patterns you have strewn throughout the house, but you fear that nothing you have will fill the bill.
These are areas where Pinterest can come to the rescue. You simply go to the site, create an account (even using your Facebook credentials), and start search with terms such as "crochet doll" or "handmade wooden dollhouse." Bingo, within seconds, hundreds of pictures pop up, all of which will send you to random websites from all over the world, where users share their relevant knowledge and skills. All of the pins are like pins on a corkboard, meaning that they're pictures of the actual things, activities, or interests that you're seeking to learn about. You can organize them by boards, follow other people's boards, and of course be visited by other people who decide to follow your pins.
The main point of Pinterest is to share ideas with like-minded people, ideas that typically involve some sort of creative expression. However, you may also find practical help and tips to help you solve common everyday problems. Here's where the true value of Pinterest can come in to allow you to cope wit.
Once you start browsing for ideas on Pinterest, you may find yourself more absorbed than you bargained for, in pins that lead to other pins. You can easily spend the time you intended to spend on a project instead looking for more projects. Although browsing is free, that time and energy you've put into it is not.
The psychology of Pinterest is only recently drawing the attention of social networking researchers. One of the first studies on the motivational aspects of the site was carried out in 2014 by Central Michigan's Ian Mull and Seung-Eun Lee. Interested in both the social networking aspect of Pinterest, as well as its potential as a marketing tool, Mull and Lee examined Pinterest from the "Uses and Gratification" (U&G) framework. According to this theory, "a consumer's motivation to fulfill a specific goal influences the type of mass media the consumer seeks to use, which is based on the assumption that the user will interact with the medium to satisfy their needs" (p. 193).
U&G can explain a wide range of online users motivations, including television, telephones, cell phones, SMS texting, and of course Facebook, Twitter, Yelp, and online games. Sifting through all of these media, Moll and Lee note that there are 4 main motivations: entertainment, information, personal identity, and social integration or connections with other users.
As is typical of pioneering studies, Moll and Lee began to approach the issue of measuring Pinterest motivation through an open-ended survey. They asked 11 undergraduates to answer four very basic questions about their Pinterest use, including what they enjoy about it, why they use it, and what is the first thing that comes to mind when you consider your Pinterest use. From these responses, they were able to develop a 54-item questionnaire on Pinterest motivation that they then administered to an online sample of 243 undergraduates.
The dimensions of Pinterest motivation coincided only in part with those identified in other studies of social media motivation. The five basic motivations of Pinterest use fell into these categories: fashion, creative projects, virtual exploration, organization, and- like other social media types- entertainment. Only one of these, entertainment, links precisely to U&G theory and the rest are unique to Pinterest.
That creative ideas emerged as one of the main motivations for Pinterest use makes sense. The mission of Pinterest is to provide a space for users to share creative ideas, and this mission seems to be accomplished. Participants rated their interest in Pinterest as high in the subareas of crafts, DIY, projects, and creative expression.
Virtual exploration also proved to be important in Pinterest use. Again, unlike other social media, Pinterest uniquely gives users a chance to explore new ideas and, in the process, learn new things.
We know that in the midlife and retirement years, it's easy to get stale. Yet, with more time to pursue hobbies and crafts, and the requests you may be getting from your kids and grandkids, Pinterest will provide you with the inspiration and knowledge you need to enliven your interests and expand your skills. We know that creativity can benefit the brain in middle and later life and if Pinterest stimulates that creativity, it can only make yours that much better.
References
Mull, I. R., & Lee, S. (2014). 'PIN' pointing the motivational dimensions behind pinterest. Computers In Human Behavior, 33192-200. doi:10.1016/j.chb.2014.01.011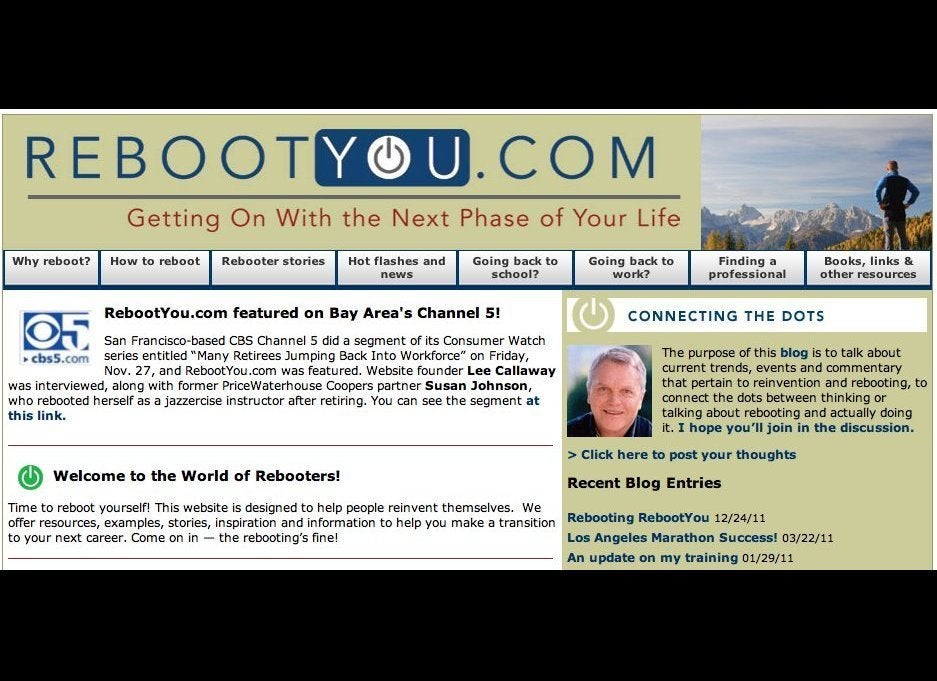 12 Websites To Aid Your Reinvention