Earlier this month, Pinterest unveiled a brand new visual search feature. Pinterest's new tool allows users to zoom in on a pin and find visually similar objects, color patterns, and more. For folks who use Pinterest as a veritable treasure trove of shopping inspiration, this tool is basically a dream come true.
If you've ever pinned a gorgeous pair of boots but didn't know where to buy them, you know the Pinterest struggle is real. This visual search feature is changing the game, allowing Pinners to shop clothes, shoes, jewelry and home goods like never before. Just zoom in on a pin, select the item you want to search for, and shop your little heart out! Here is a quick tutorial to get you started.
First, click on a pin to expand it.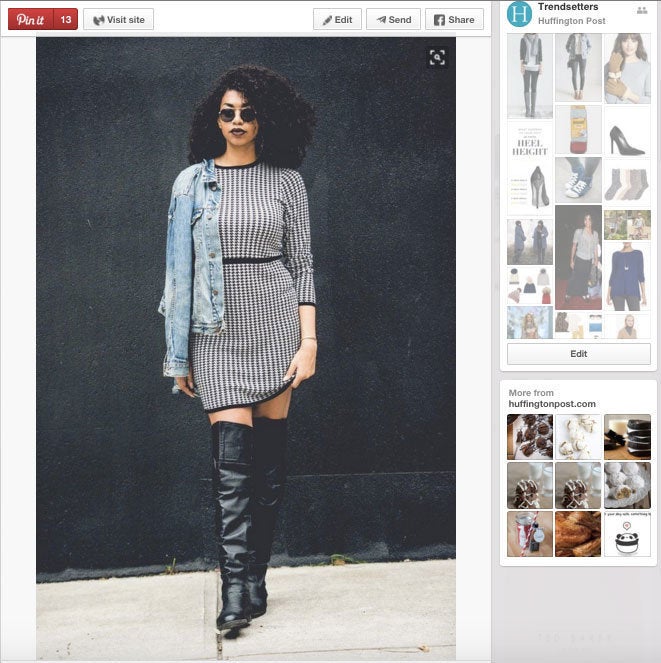 Click the tiny search icon in the upper righthand corner.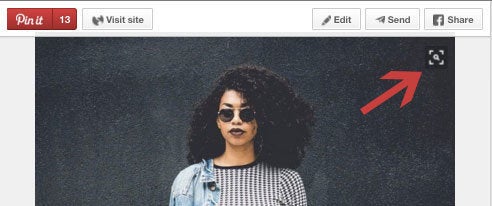 Select the part of the photo you'd like to search for.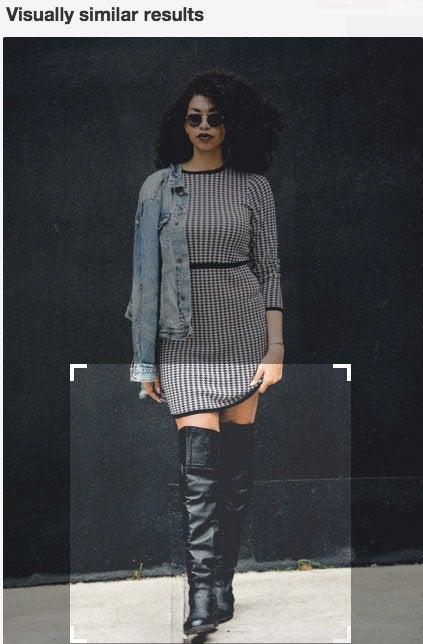 Highlight search terms to filter your results. Happy pinning!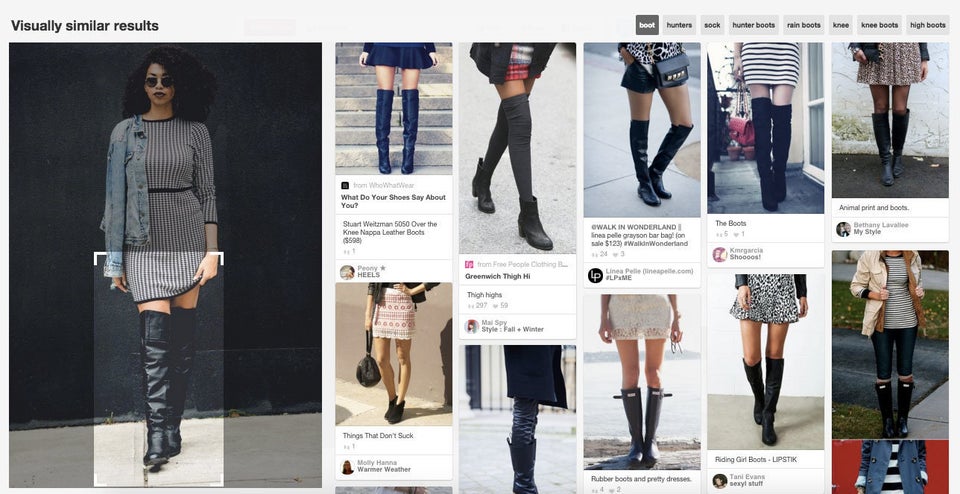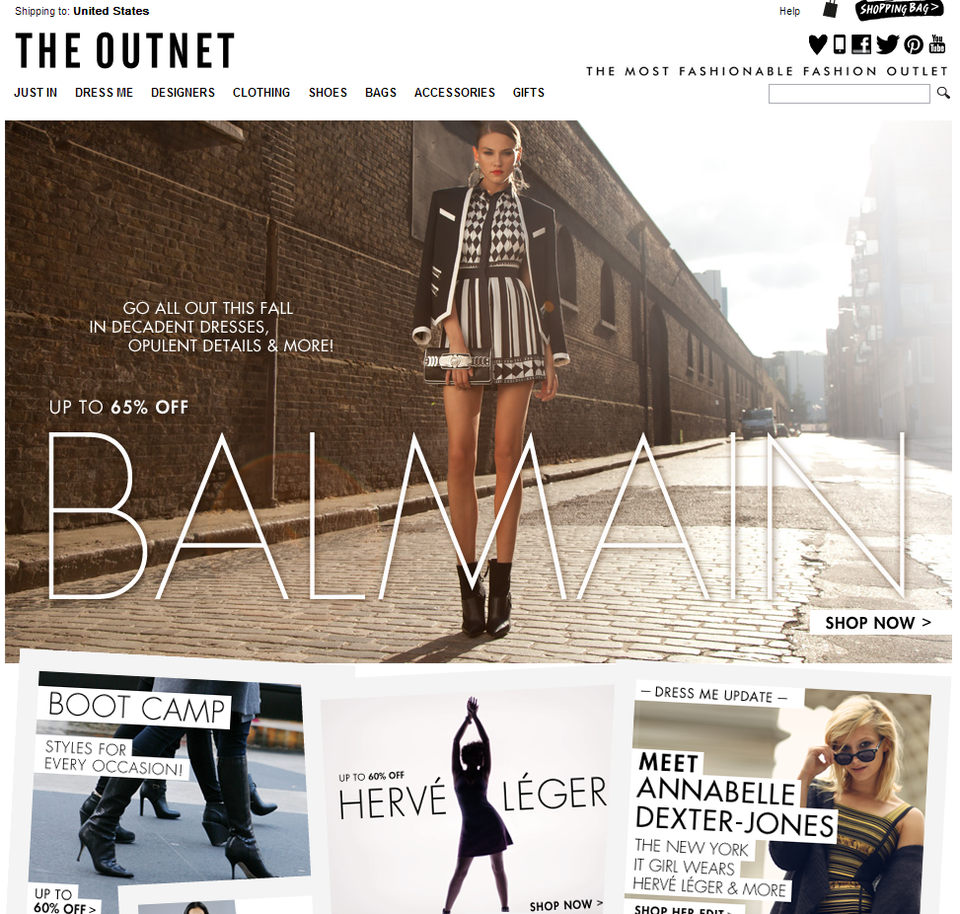 Our Favorite Online Shopping Sites