If you're planning your wedding on Pinterest, chances are that you've already created a board (either intentionally or unintentionally) with all of your registry wishlist items. Adorable teacups? Check. Awesome piece of artwork? Yep.
But there's only one problem -- how to share those items with all of your guests?
This week online gift registry service MyRegistry.com -- which allows couples to add items from any store onto one universal gift list -- launched a browser extension that lets users easily add any pin on Pinterest to a universal gift registry on its platform. MyRegistry.com members can also transfer complete pinboards onto their gift registries using the company's new Pinterest import tool.
But while the prospect of combining Pinterest boards with a real-life registries is exciting, do the tools measure up to the hype?
We decided to test-drive the new browser extensions ourselves; read on to find out what we thought.
Gift Registry Add-on for Pinterest
The gift registry browser extension for Pinterest added an "Add to MyRegistry" button on all Pinterest pins (this feature appears in addition to the usual "Repin," "Edit," and "Comment" buttons that are shown when you hover over a pin). You just click the Add to MyRegistry button if you want to add the pin to your MyRegistry.com registry -- pretty self-explanatory.
The design of the add-on was surprisingly easy and intuitive to use (heck, you're just clicking one extra button on Pinterest). The tool automatically retrieves prices on pinned items, even if they're repins. The best part of this add-on: you don't have to leave Pinterest in order to work on your registry (no more hours of painful web browsing!), and you can pin to your registry from anyone's boards without repinning to your own board first. (We also downloaded it to Chrome without a hitch.)
Tool for importing whole pinboards or selected pins
What about those who already have a completely-curated wedding registry board? That's where the second tool comes in. The importing pinboard tool was slightly more complicated than the first, but still relatively easy to use.
All we had to do was enter a Pinterest username and account URL to import boards and choose which pins we wanted to add to our registry.
Retrieving all the information took just a few seconds (surprisingly, since that's a whole lotta pins!) and all the items' pricing information was also imported. When we ran into one item (a set of plates from Crate and Barrel) that didn't have an available price, the tool prompted us to return to the original website from where we had originally pinned the item -- smart! Although this method was slightly more work than just clicking one button, it would definitely be a quick way to import full boards.

Both of the tools promised to make the often-frustrating and time-consuming process of registering for wedding gifts much easier by making your already-created, carefully-curated Pinterest boards available to guests. Our verdict? Let the pinning begin!
To see other great online wedding registry alternatives that don't require a trip to a big box department store, click through the slideshow below.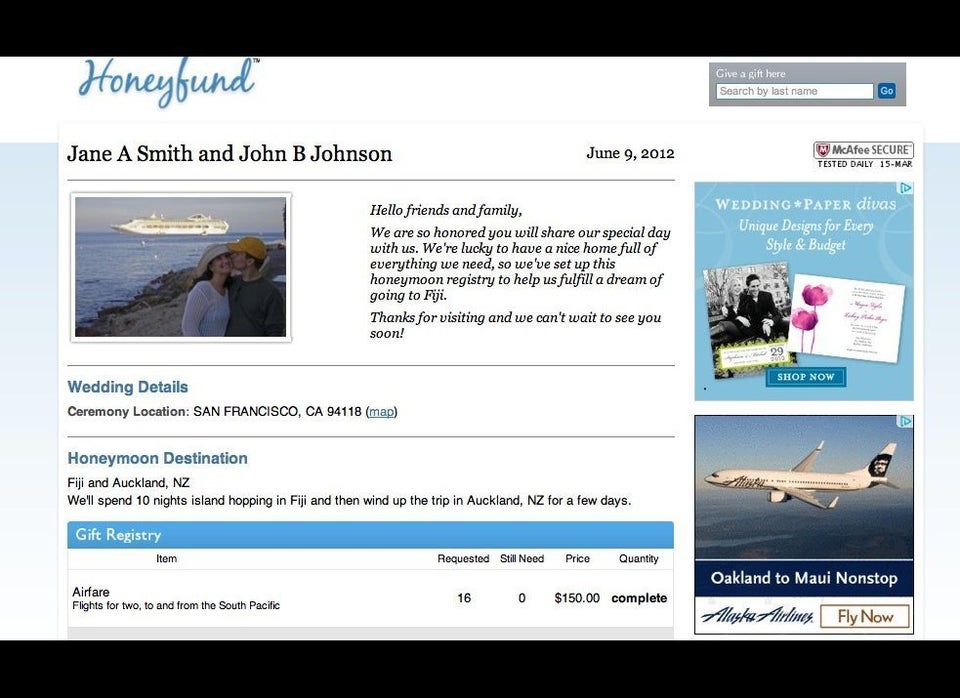 Wedding Registry Alternatives
Related