If you're newly engaged, your first stop on the web (post-Facebook, of course) was probably Pinterest.
From dresses and shoes to favors and décor, the social media site is the best way to get ideas for your wedding. (Seriously, what did pre-Pinterest brides do?)
But there's a lot out there. So, we combed through the Pinterverse to bring you our favorites! Follow these 11 pinners, and get ready for a never-ending stream of beautiful inspiration for your big day.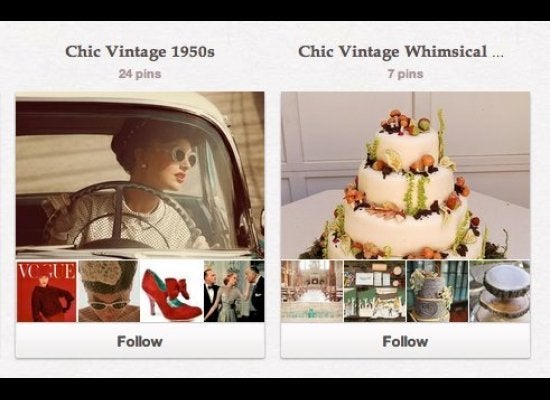 Must-Follow Pinners
For more smart advice for planning your big day, check out:
The Daily Muse is a rapidly growing community of women (and dudes!) who believe that kicking ass and taking names is all part of the job. Whether you're an entrepreneur, work for a Fortune 500 company, or dream about changing the world, we believe in being passionate about doing great things, at work and in life.
Popular in the Community