"There's so much unresolved trauma."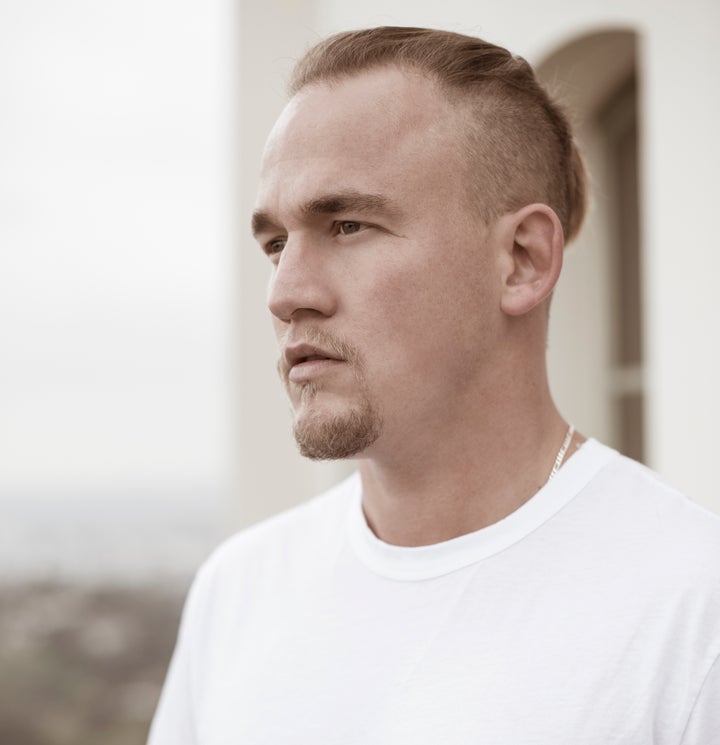 The landscapes of hip hop and rap have long been unfairly branded as the provinces of aggression, violence and all things illegal. Christian family groups rail against it on an alleged moral high ground, often missing the point entirely. Where sex and drugs are embraced as badass rock and roll ephemera, hip hop has been seen as glorifying bitches, hoes and guns. There have certainly been exceptions, yes, but countering the supposition made about an established genre is no easy task. Kendrick Lamar, Nas and Lauryn Hill have all released material that successfully counter the stereotype, giving hip hop an opportunity to spread its wings. But it gets tricky when rap artists attempt major thematic departures from what is expected from them. There's a risk of it coming across as sanguine and preachy.
MC Mario "Souleye" Treadway is part of a movement of freestylers who are committed to the art form but not the preconception that rap has to be done a certain way. His is a dedication to evoking raw emotion, with an eye toward uplifting lyrical content. It's all about peace and personal exploration. The edges aren't dulled with detached New Age naval gazing but rather enriched by a vibrant touch of humanity.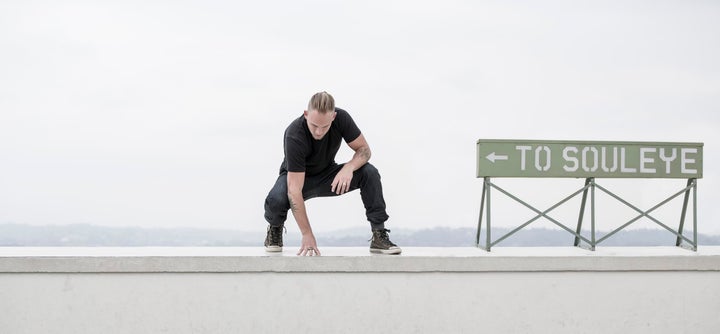 "There's so much unresolved trauma," he says on a call from Los Angeles. "If someone is expressing their pain, I might resonate with that, but when it comes from an ego place, I tend not to."
After winning a spot on Relix Magazine's Jam Cruise in 2005, he has maintained a diligent and prolific work ethic, producing challenging material on the double. His work is laced with a deep connection to his sense of spirituality as well as a fascination with thought leaders like Carl Jung. He's been a featured performer on tracks with Bassnectar, Michael Franti and his wife, rocker Alanis Morissette, with whom he has two children. He has released four full-length solo albums, with energetic performances everywhere from Coachella to Burning Man, as well as in sold-out arenas around the world.
While his public profile is slightly off the beaten path, Souleye's relationship with commercialism has given him the opportunity to continuously clarify what he wants for his career. And what he doesn't want. Honoring a strong value system and setting clear priorities drives everything for him, rather than simply pursuing fame for the sake of being in the public eye.
"Commercial rap songs can tend to promote women as objects," he continues. "They're disrespecting one of the most powerful pieces of evolution: chivalry and respecting of feminism. Degrading of women. I can't work with that."
2017 will welcome his newest offering, the bombastically effusive new album, Wild Man. Using the song "Follow Your Heart" to announce the coming of his new collection, his new single, "Snow Angel," is a collaboration with Morissette. Flooded with electronic loops and a thumping beat, the tune reconciles intensity and a vulnerable narrative. What results is an emotionally expressive affair.
"I ebb and flow with my masculinity and my femininity. We come together, pull apart. 'Snow Angel' is a metaphor for partnership."
Written outside of Vancouver, recording the song was a concentrated, lighting-in-a-bottle experience for Souleye. It was snowing outside and he was hard at work when Morissette dropped by. She listened for a moment, taking in what he'd done and was immediately inspired to freestyle the chorus on the spot. All in one take.
"She heard the lyrics I wrote. She heard the beat and without even writing her own lyrics out beforehand, there it was. It worked out perfectly. That's what happens when you're married to a genius."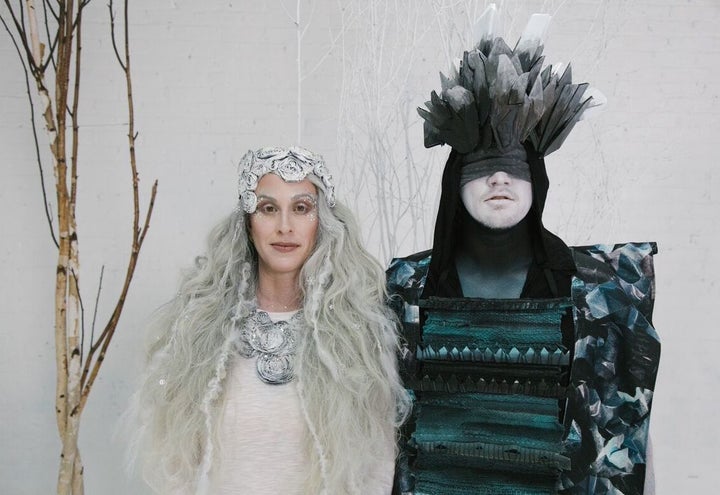 The ethereal video for "Snow Angel" has debuted online this month and features both Souleye and Morissette in a mystical, wintry landscape. Furthering on the romantic exploration of duality that has permeated both artists' work, it might at first seem like an unlikely pairing. Upon listening however, the song reveals Souleye to be a pioneer on the terrain of his genre. And a highly intelligent, devoted one at that.
"Hip hop and rap are beautiful outlets for expression. I'm inspired by the activist form of rap."
For up to date information about Souleye and Wild Man, check out his official website.
Check out the video for Snow Angel below:
Popular in the Community