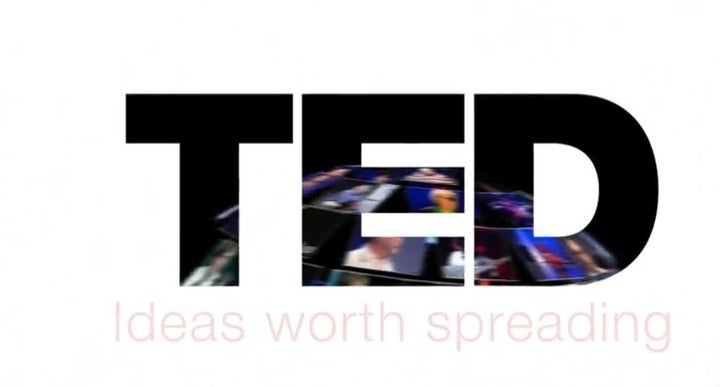 While writing the book Pioneers of Digital, we were lucky to meet some of the brightest minds in the digital industry and have them reflect on their successes. As they told us their stories, often the very first time they'd even thought about their achievements, we were able to build up a picture of what lessons can be learned from people at the very start of the Web as we know it.
In this excerpt, June Cohen from TED, who had had an impressive career at Stanford & Hotwired already before she sat down with Chris Anderson to discuss what was the start of an incredible journey towards nearly one billion video views, tells us about that meeting and how the TED Conference began opening itself "up to the world."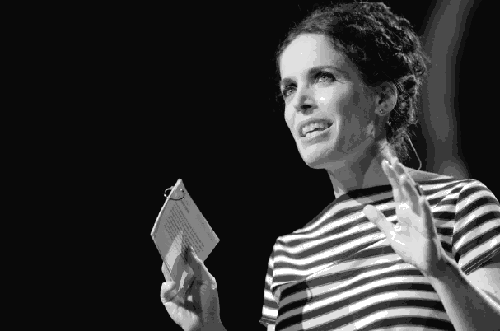 Cohen had been attending the TED Conference since 1998. The conferences were held annually in Northern California, and she describes being 'in heaven' when she attended them because she could go to one place and hear from the best teachers in the world on a broad range of topics, one after another. 'I've always had a really wide set of interests, and TED is the perfect place for polymaths. You really get to feed your hunger for learning.'
In other words, it was another natural fit for someone who was hopelessly interested in everything.
2005 was the first year she hadn't signed up and bought one of the $2,000 seats. Chris Anderson, who had taken over the running of the conference a couple years before, had noticed she wasn't on the attendee list and suggested they meet. The two had struck up an email acquaintance over the years: 'I was always sending Chris speaker suggestions (This is a very common thing among TED attendees; we all feel some ownership over the program!) and it turned out we had very similar ideas and interests.'
During the meal, Anderson let her know he'd been thinking of opening TED up to the world. Previously an elite event founded by Richard Saul Wurman and Harry Marks in 1984, TED had been for many years a small exclusive affair. 'It was a closed system. What happened at TED stayed at TED.' But Anderson had purchased TED with his foundation, and turned it into a nonprofit; now he wanted 'to open TED up to the world.'
'At that first breakfast, Chris shared with me some of his vision for the conference. He wanted TED to have a broader role in the world. And one way he wanted to do this was by making the talks accessible to a wider audience. I found that such an inspiring vision, as well as a risky one: It wasn't clear that you could open TED up, and still retain the magic that made it what it was. It was a courageous idea! And in the seven years I've worked for Chris, I've never seen him back away from that vision. He's been bold, unapologetic, consistent and generous in his determination to spread ideas.'
The result of that breakfast was a job offer. Anderson asked Cohen to help him run the speaker program and pursue his idea of bringing TED out into new media, beginning with television. But TV proved a non-starter. 'At that time, networks just weren't interested in TEDTalks, as we envisioned them. The talks were such a departure from typical television content that they couldn't imagine them succeeding on TV. When the BBC told me that TEDTalks were too intellectual for them, I realized it was time to change strategies.'
The answer, of course, lay in Cohen's past. One of TED's sponsors - Cohen remembers it was Chris Fawcett of Sony -- had suggested that one way to initially finance the television series might be by packaging up the talks for the web and releasing them as podcasts. This made intuitive sense to Cohen: The web would allow for a global audience, free access and easy sharing - all qualities that would help further the mission. And the moment seemed right: Online video was just taking off, and the buzz about podcasting was building. In the autumn of 2005, Anderson and Cohen decided to take the leap and launch TEDTalks on the web.
The move happened to coincide with the launch of the fifth-generation iPod by Apple, which included a video screen. YouTube was still in its nascent stage, and online video was starting to play a more and more important role on the Internet. In hindsight, the conditions may seem perfect. But at the time, 'almost no one I knew thought TEDTalks could succeed. Taped lectures just didn't scream "big idea" to anyone.' The potential audience seemed very small. And could a camera truly capture the magic of the live event?
For the talks to succeed, Cohen knew they would have to be expertly filmed and edited by someone who understood the constraints of the online environment. So she hired an old friend, Jason Wishnow, whom she believed to be the smartest person in the industry when it came to online video. (Wishnow had created one of the first online video sites in 1996, and was himself an accomplished film director.) Together, they set about working on best practices for editing for the small screen so the talks would have maximum impact on the viewer.
Cohen and Wishnow were convinced they could capture the power of the talks they so believed in. If they could film them correctly and bring 'the lens of modern filmmaking to the process of bringing them online,' they felt they could succeed...
Related
Popular in the Community