Piper Kerman wasn't sure what to expect on her first day in prison. The author of the memoir "Orange Is The New Black," which was turned into a Netflix original series premiering this week, opened up about her personal experience of incarceration as is reflected in the book and the show.
"The last thing I expected was to find this fascinating community of women, some of whom became incredibly important friends to me," she told HuffPost Live's Ahmed Shihab-Eldin.
Graduating from Smith College in 1992, Kerman was incarcerated less than a decade later for pleading guilty to money laundering and drug trafficking. As a prisoner integrated into the "general population," Kerman admitted, "The first day in prison I was very frightened. And women began to approach me and I was scared, really scared. And they said things like, 'Do you need some shower shoes? Do you need a cup of coffee? Do you need some shampoo? This is a really tough day Kerman, but it's going to get a little bit easier tomorrow.'"
Clearly not the experience she had anticipated, Kerman reminisced about the community of women and the lifelong friends she met throughout her year sentence: "And that is sort of an informal phenomenon of the welcome wagon which happened not only to me, but pretty much to every woman who walks through those doors."
For more on the interview with Piper Kerman, watch the full segment below.
Before You Go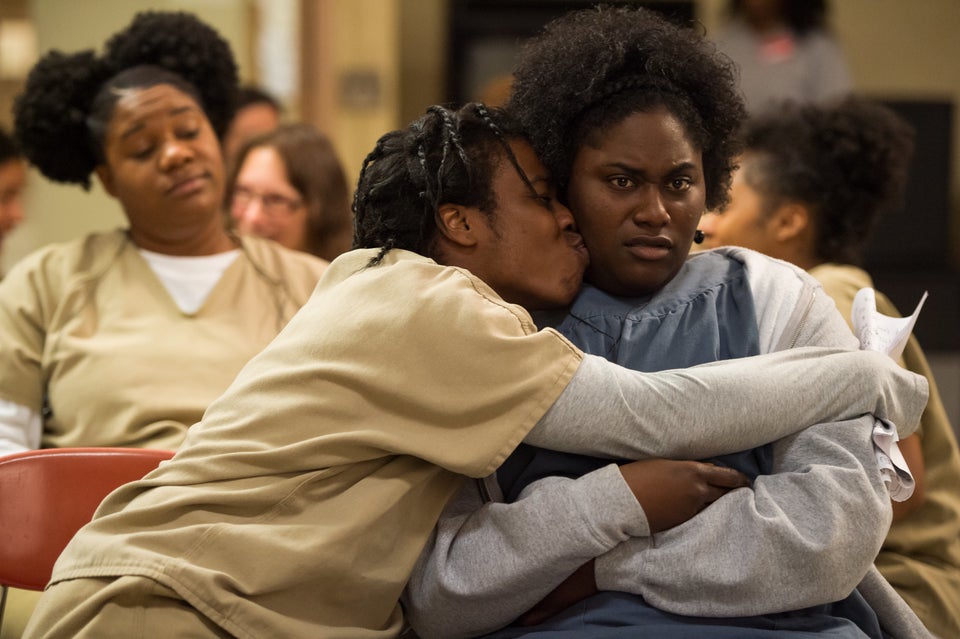 "Orange Is The New Black"
Popular in the Community