The two took in a match between Roger Federer and Victor Hanescu during day one of Wimbledon, seated just a few seats away from one another. Kate Middleton's little sis' love of tennis is well-documented, whether you're looking at photos of her cheering at matches or reading her guide to Wimbledon in this month's Vanity Fair. As for Condoleezza, the former secretary of state is not only an avid tennis-watcher, but she's also penned her own pieces on the big game. Sounds like a match made in heaven, no?
Unfortunately, it doesn't look like they even made small talk. Pips was busy chatting up her brother, James Middleton, despite the fact that Rice, Princess Michael of Kent and Naomi Campbell were all at the game, too. We can only assume Pippa was discussing ideas for her next Vanity Fair piece.
On the bright side, Ms. Middleton was looking tip top in a powder blue ensemble, which featured a matching dress and blazer. See Pippa and Condoleezza (sort of) hanging out today at Wimbledon below!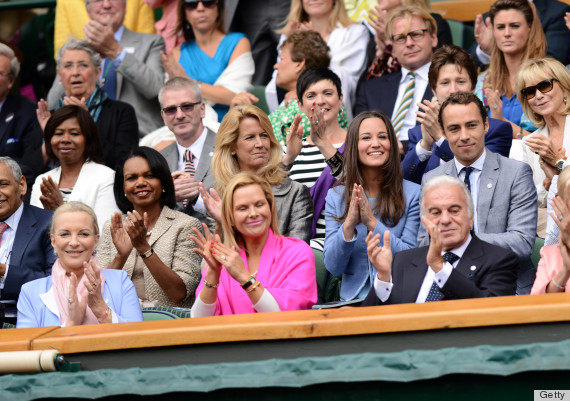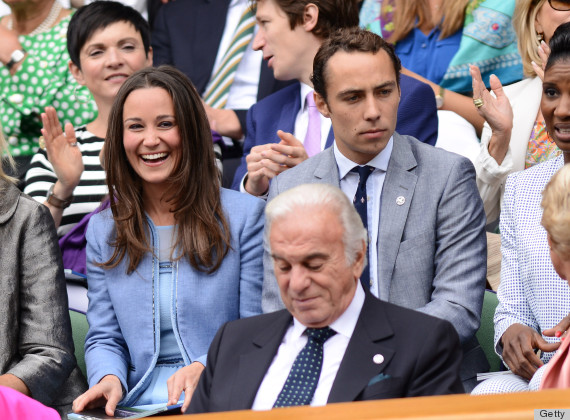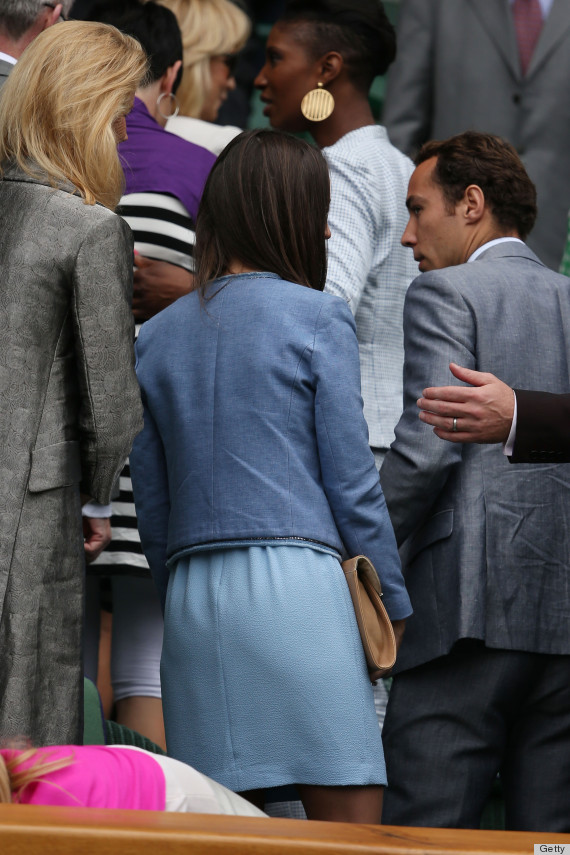 We always know where to find Pippa: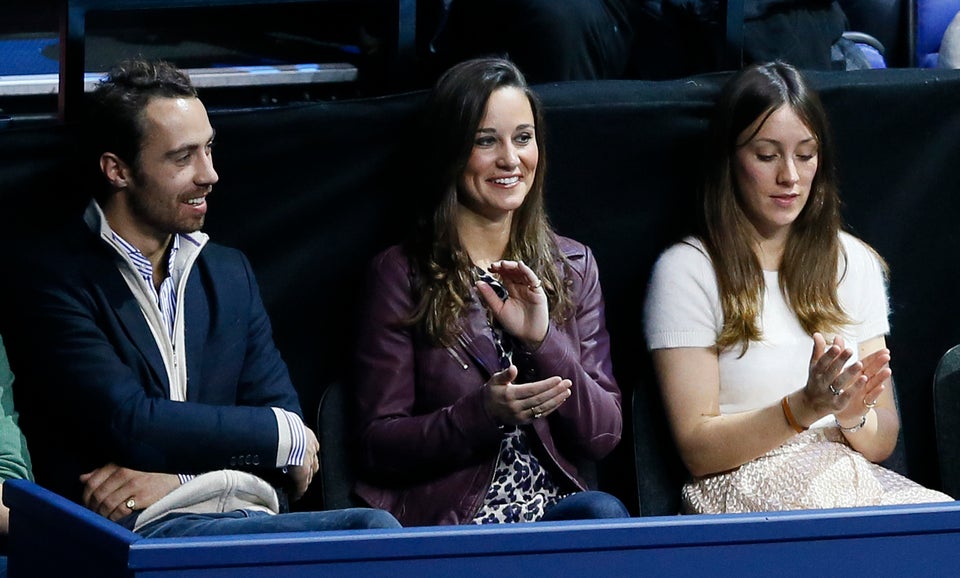 Pippa Middleton Loves Her Some Tennis