Well, well, well, Pippa Middleton, what do we have here? A whole lot of nothin', actually.
Despite all of those engagement rumors flying around, the duchess' little sister was spotted in London today with a decidedly bare ring finger. In fact, she made the absence of an engagement ring even more blatant by flanking the symbolic finger with a band on her middle and pinky fingers. (OK, that was probably a coincidence, but whatever.)
The chatter about Pip's alleged engagement to Nico Jackson built up major steam this week, with the Sunday People claiming that the party-planner will make the big announcement this Friday. So we have to wonder: Is this ringless errand Pippa's way of silencing all of those pesky hypothesizers?
Perhaps. Or maybe she just didn't feel like wearing an extra piece of jewelry today. Either way, the Brit is looking particularly glowing and happy these days (we're kind of drooling over that mint Logue London dress she's wearing). Make of that what you will.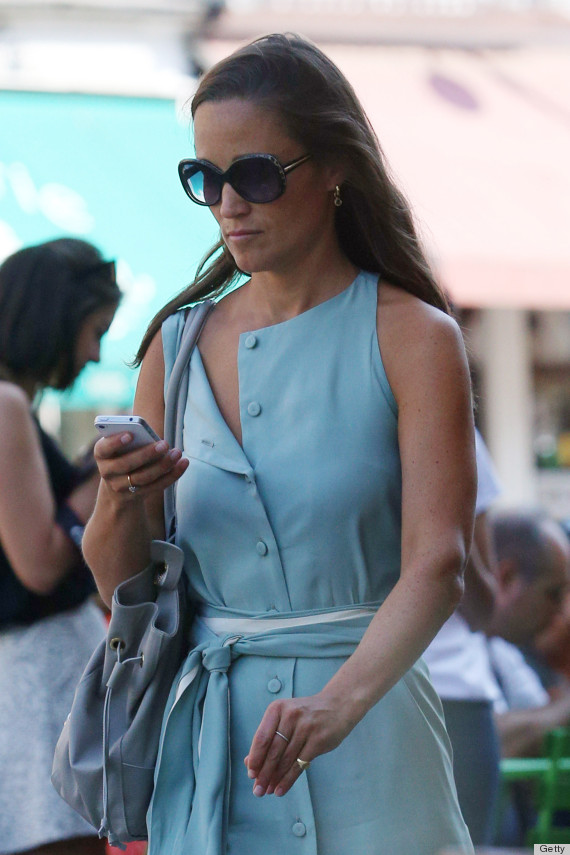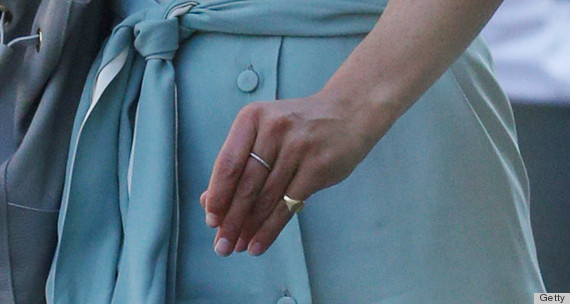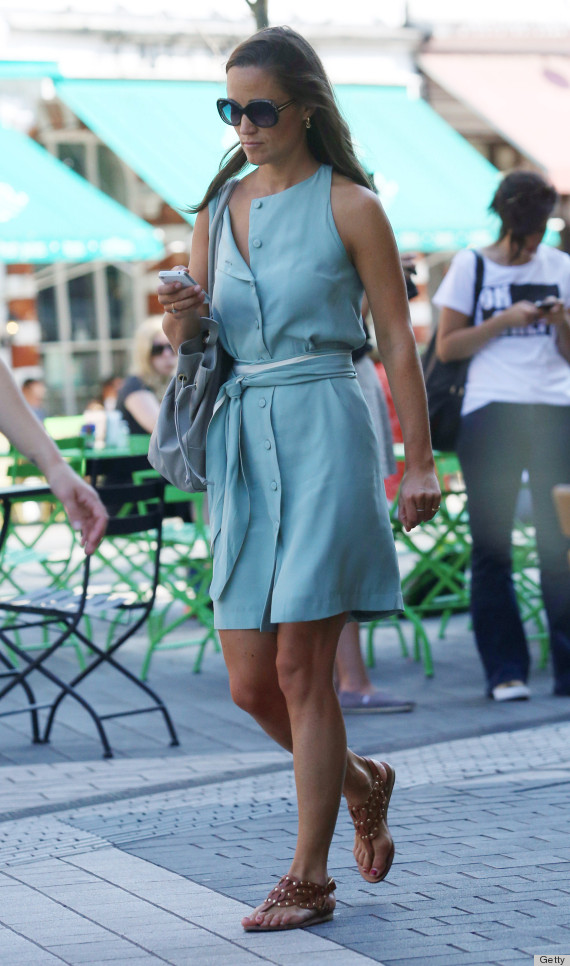 There are a lot of reasons to love Pips: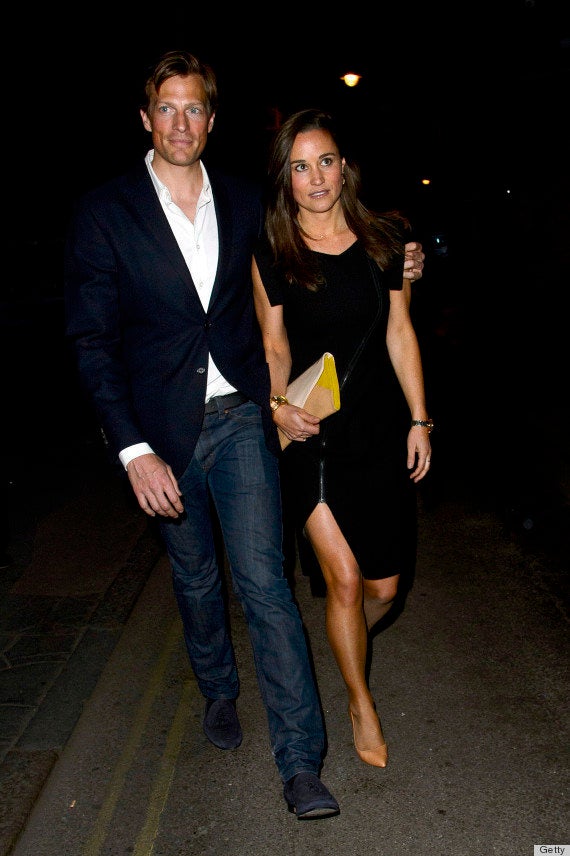 The 27 Best Pictures Of Pippa Middleton