"Pippa Goes To Paris" may sound like the name of a fanciful children's book, but it really did happen this weekend. The royal-by-association sister (and questionable fashion icon) took a quick trip to the City of Light this weekend, spending time with her pal Arthur De Soultrait.
Before you get your knickers in a twist, rest assured that there's no new beau to keep track of in Pippa's life: de Soultrait is just a friend, as is his brother Marcy de Soultrait. Middleton spent time with both bachelors over the weekend, walking the Parisian streets, hopping in convertibles and getting dressed up in silly costumes for Arthur's birthday party.
We're not exactly sure what the theme of the evening was, but Pippa wore a metallic, gold-and-pink minidress with puffy sleeves and bows. With lace-trimmed leggings and shiny heels, the outfit was all in good fun... but Middleton kept cool as usual by throwing her favorite black leather jacket over the whole thing.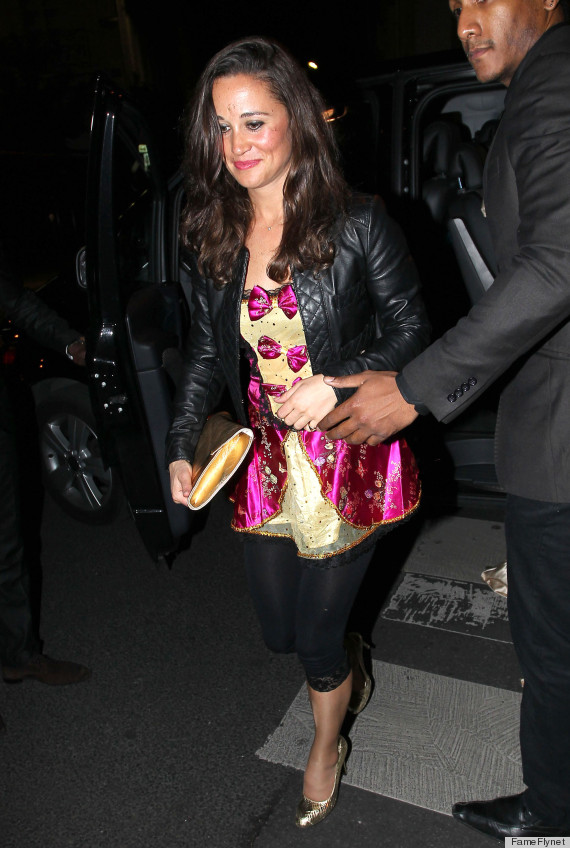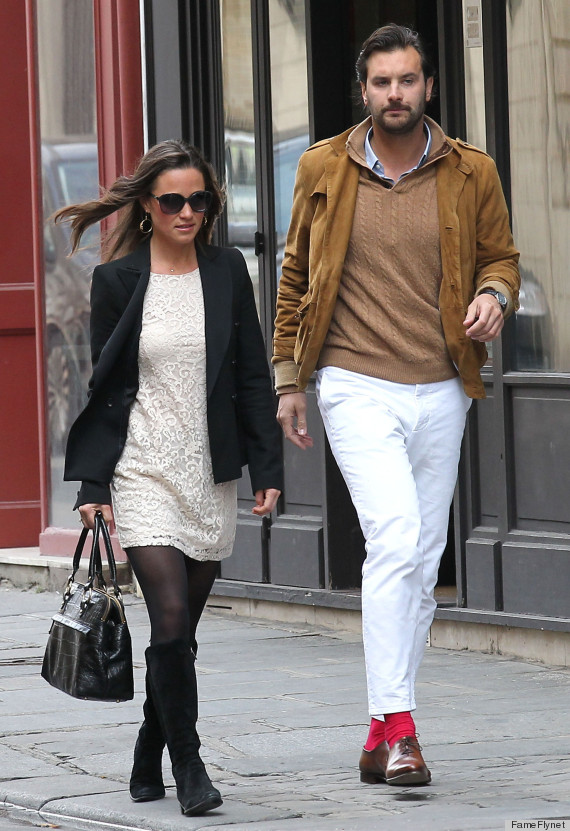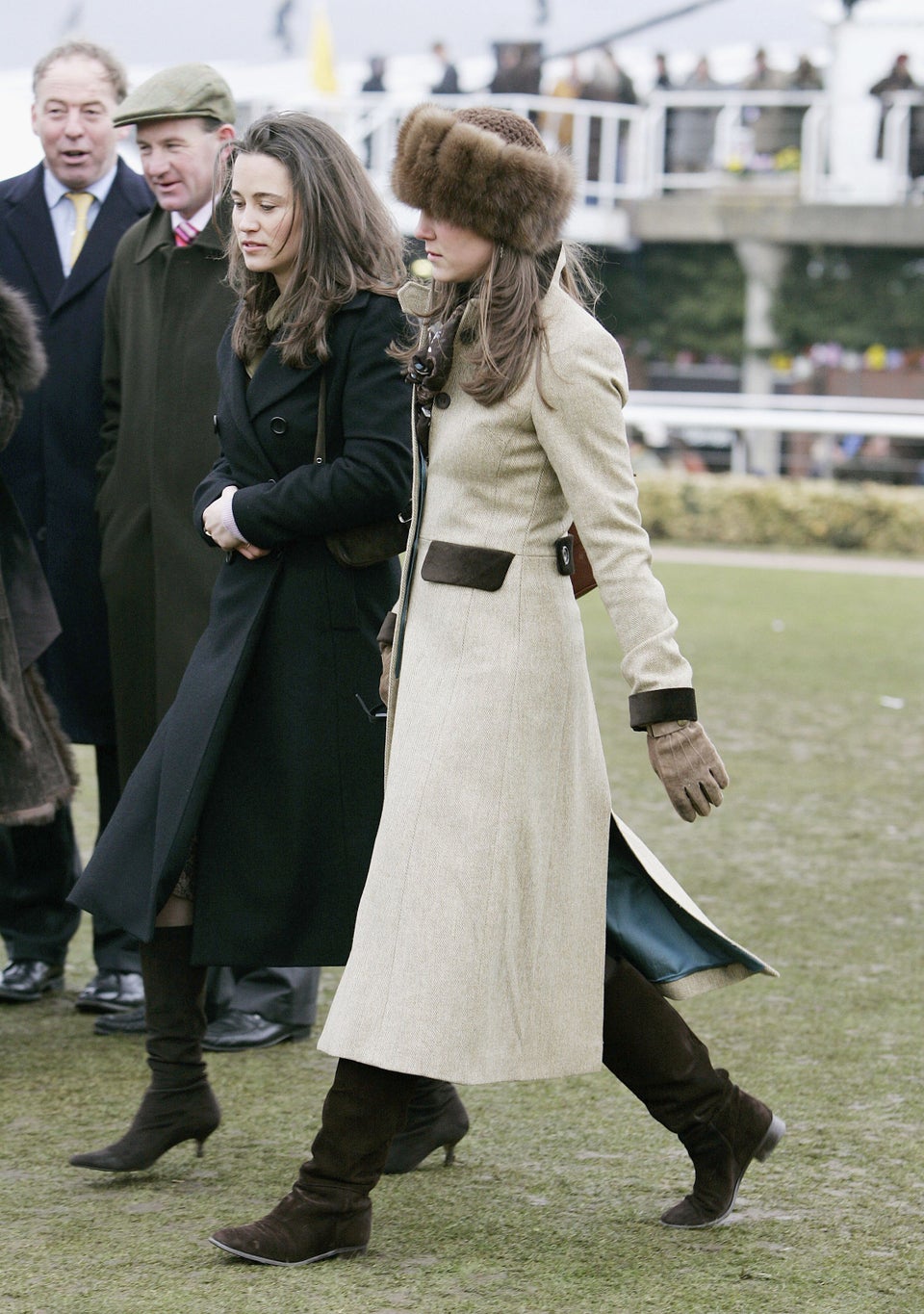 Pippa Middleton's Style