The wildest pants we'd ever seen Pippa Middleton wear up to this point were actually not pants at all: leggings. (Feel free to debate this assessment in the comments.) But Pips had us doing double-takes on Thursday night, when she was spotted around 3am leaving of-the-moment club Loulou's in London.
Never mind the late hour -- we're used to seeing Pips stumble her way to a cab. It's those pants that were surprising. Have we ever seen the famous sister wear loose, ikat print pants? With a high-necked shirt and a blazer, no less?
We like when Pippa shows off her great figure in, say, a strapless dress. But these printed Temperley London pants, combined with the "I just had an awesomeeeee night" look on Pippa's face, are pretty darn fabulous.
Kate, we love your style and your grace... but Pippa, we want to party with you.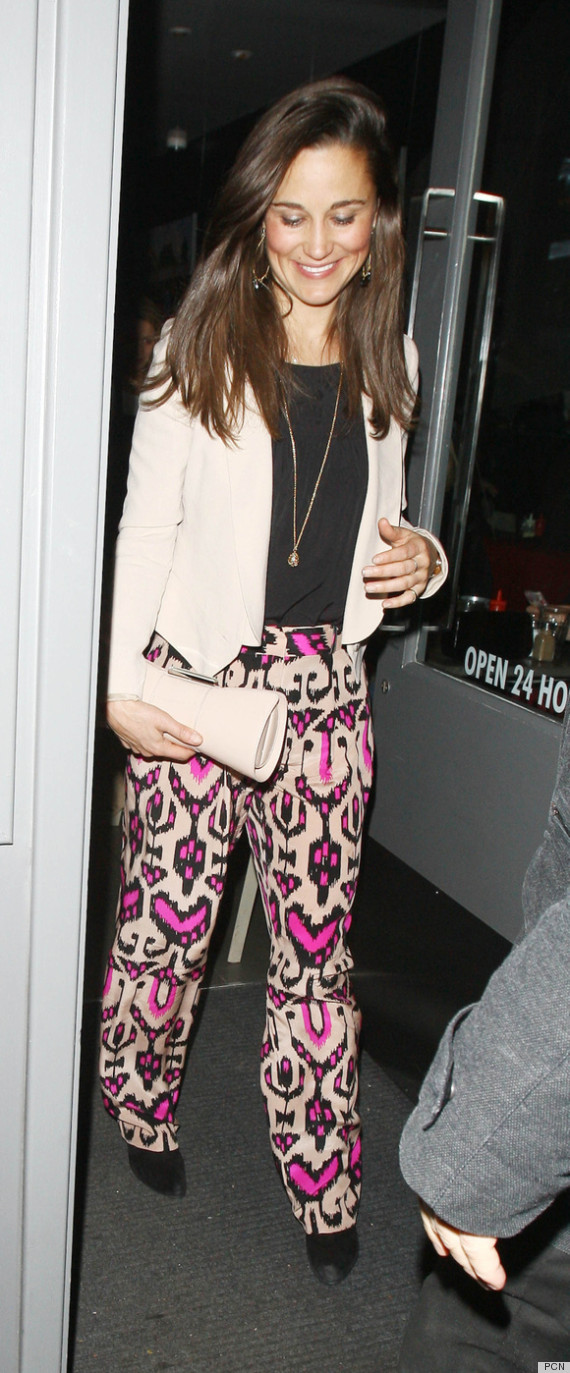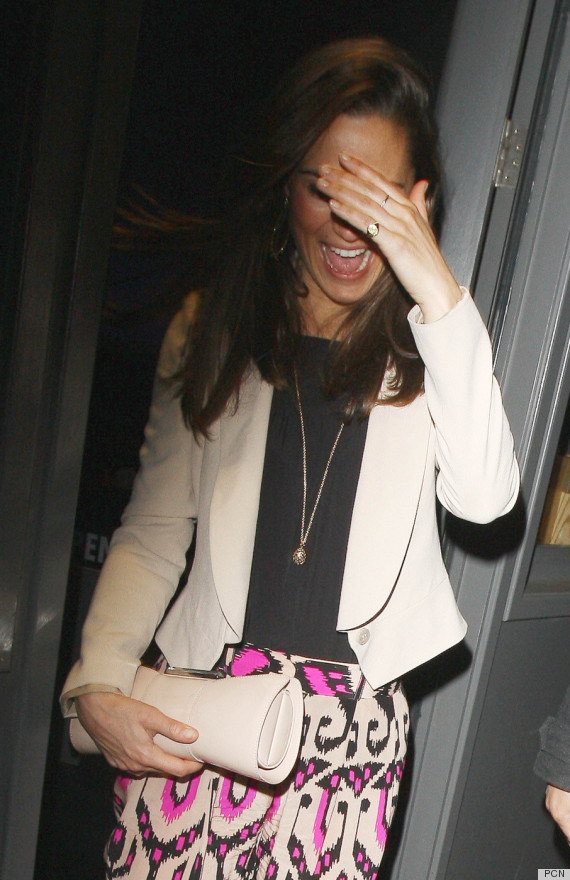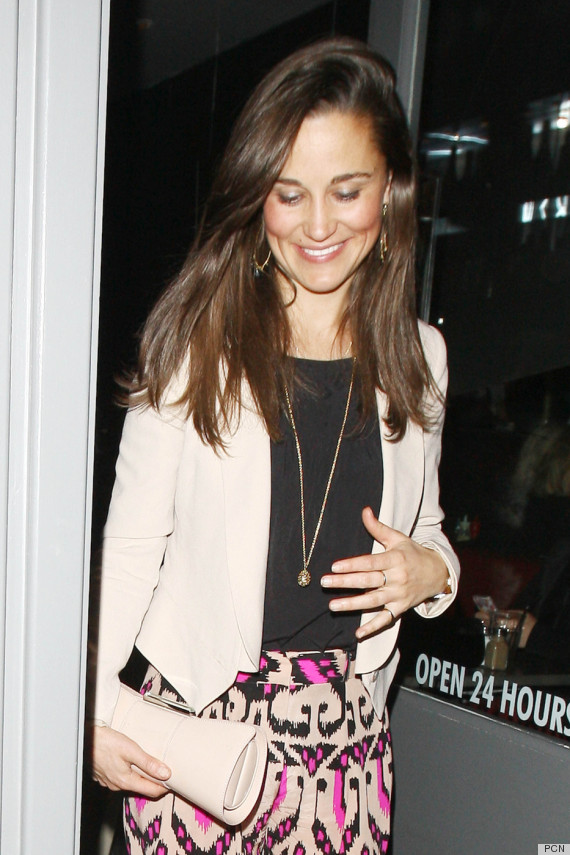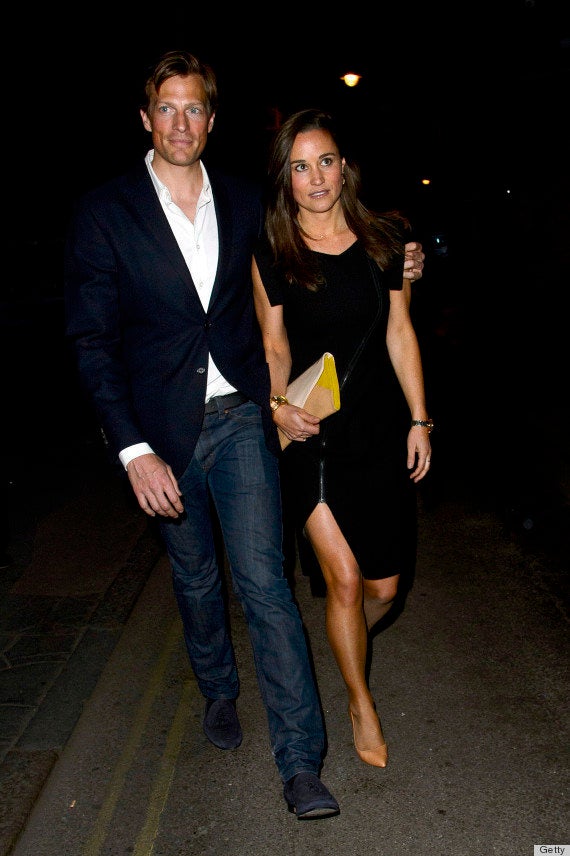 The 27 Best Pictures Of Pippa Middleton