Perks of not being a princess? You get to strap on a pair of skis and go whooshing down a mountain, while your royal sister must be contented with shaking hands and sipping tea.
Pippa Middleton, known for her athleticism (among other things), competed in the Vasaloppet cross-country ski marathon on Sunday, racing the 56-mile course for charity. With a time of 7:13:36, AP reports, she finished in 412th place. Her brother, James Middleton, did a bit better with a time of 6:47:27.
Check out Pippa and James in their bright ski gear, making sure to notice how impeccable Pips' black eyeliner, a Middleton signature, is perfectly intact after 56 miles of skiing. Sometimes we think she's superhuman...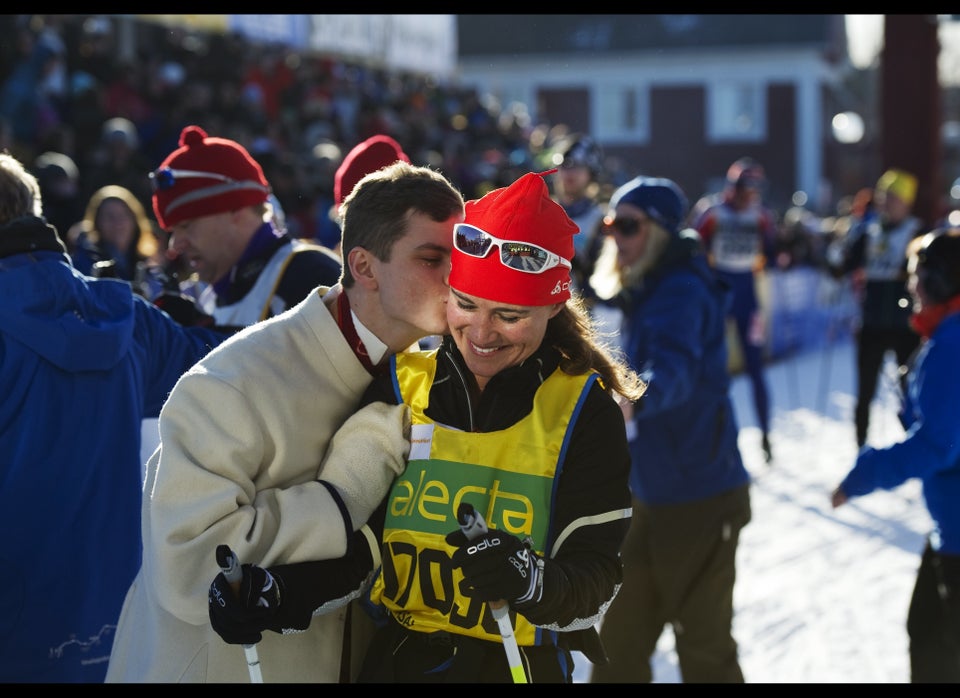 Pippa and James Middleton Skiing